Hollywood veteran Tom Cruise has said he would consider paying £130,000 for a seat on Virgin Galactic's space flights.
But - perhaps sensibly - he also said he would let a few people try it out first.
Cruise told the Sun: "Who wouldn't want to do something like that?"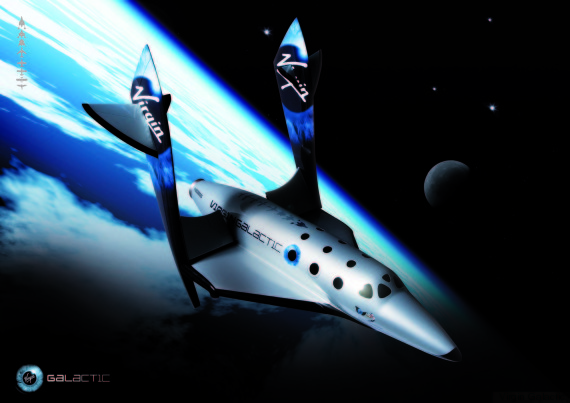 Virgin Galactic's spacecraft are currently in the testing phase
"I'm going to let a couple of other people test it out first but it would be great. I was always hoping when I was a kid that we would be travelling to different planets by now."
Cruise also revealed a deep respect for astronauts after watching space missions as a child.
He told People magazine: "I just remember watching the Apollo mission, you know, the landings.
"I admire what they do as astronauts, the commitment they have. They risk their lives. Wouldn't you go? I'd definitely go."
Richard Branson's Virgin Galactic plans to provide sub-orbital flights on board its specially designed craft.
The ships are still in the testing stage and the world's first purpose built spaceport is being built in the Mojave desert in New Mexico.
Commercial flights are expected to start in 2014, at the earliest.
Loading Slideshow
Helping to pave the road for the future of commercial spaceflight, Boeing is hard at work on the research and development of a new space capsule aimed at flying people to the International Space Station.

Photo of actual Dragon spacecraft after its first successful orbital flight.

An artistic rendition of the Dream Chaser vehicle launching into space.

This artist's illustration of the orbital crew-carrying spaceship planned by the private company Blue Origin was included in the firm's NASA Space Act agreement to continue its work on a commercial crew space vehicle.

Artist's rendition of the Dragon spacecraft at the International Space Station.

Suborbital SpaceShipTwo glides over Mojave Air and Space Port in California.