Phillip Schofield has jumped to the defence of close pal and 'This Morning' co-star Holly Willoughby, after she was branded a 'bimbo' in a damning article in the Daily Mail on Thursday.
In the controversial piece, celebrity agent Jon Roseman attacked Holly's skills as a TV presenter, questioning how she had managed to earn her rumoured £10m fortune, considering she doesn't have "a single flicker of talent".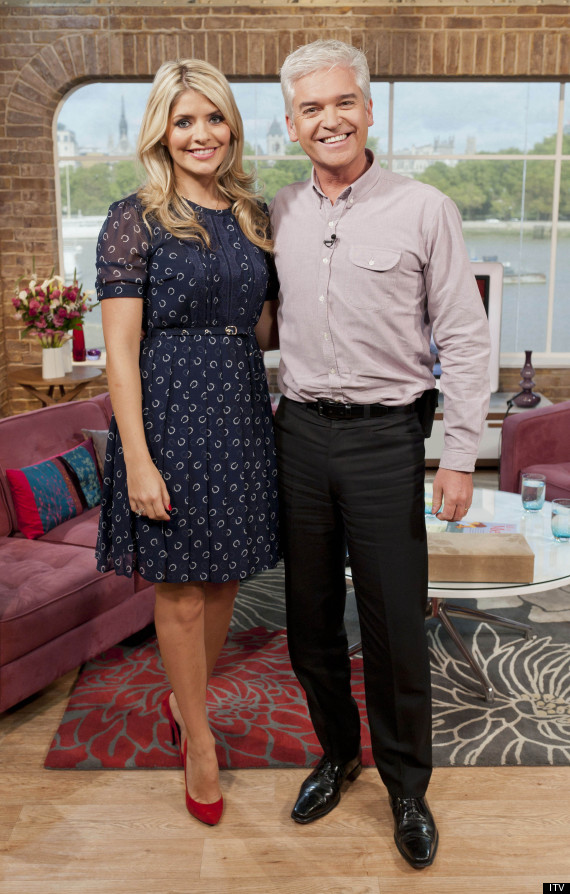 Roseman - who previously represented the likes of Anne Diamond and Jill Dando - said that Holly had been chosen to front 'This Morning' to provide 'eye-candy', but was ill-equipped for the job as she had no background in journalism.
"Just in case you ever wondered what was so wrong with television today, you need look no further than presenter Holly Willoughby and the news that she is on her way to amassing a £10 million fortune," he wrote.
"How has she done it? Not by showing a single flicker of talent, that's for sure. Can she ask a searching question? Can she empathise without blubbing?"
He went on: "Every word that drops from Holly's finely-formed lips proves just how ill-equipped she is to be a television frontwoman. Indeed, the fact she's got the job at all, let alone that she's so well-paid, shows just how far female presenters have sunk today.
"It's dispiriting enough that TV bosses are prepared to hire a woman who seems to be such a lightweight. But to see her being rewarded so handsomely takes the biscuit," he added.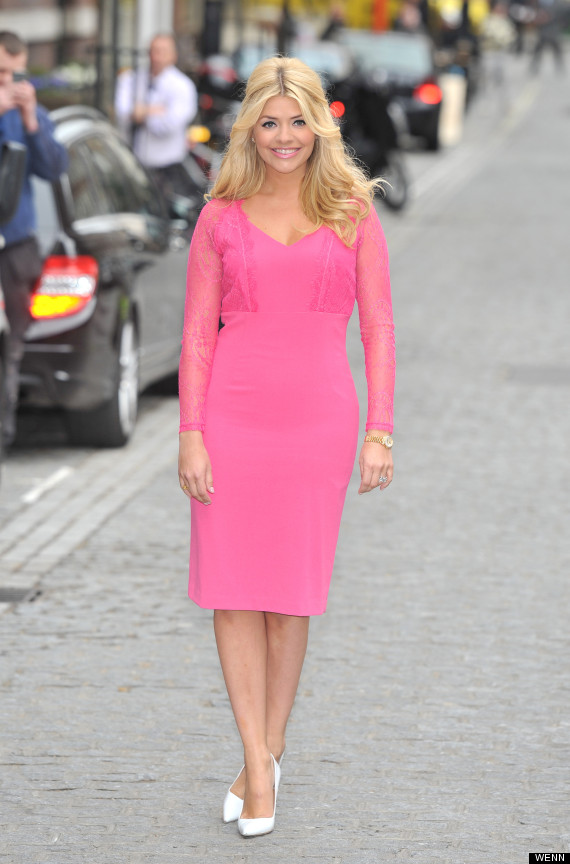 However, Phillip was quick to hit back at Roseman, labelling him "washed up" and "out of touch".
Taking to Twitter, he raged: "When did the rants of a washed up, out of touch, inaccurate, old TV agent become relevant? Must've been paid by the word.#SodOffJonRoseman"
@Schofe

Phillip Schofield
When did the rants of a washed up, out of touch, inaccurate, old TV agent become relevant? Must've been paid by the word.
#SodOffJonRoseman
Phillip - who previously worked with Roseman's client Fern Britton on 'This Morning' - then added: "He's got to be careful, or we might start discussing him. And that would be interesting."
The article also caused a stir on Twitter, with thousands of users were outraged at Roseman's assassination of the daytime TV favourite.
"What a horrible, sexist, disgusting piece of journalism. Punished for having incredible boobs," one wrote.
Holly Willoughby Twitter reactions
@Schofe what a horrible, vicious little man. Thankfully when reading this article all it did was remind me why I love @hollywills

@Schofe @hollywills no 1knows him or wants his opinion. We do however want to see Holly and her opinions, that's why we choose to watch her.

Awful article in today's Daily Mail about @hollywills shows just how out of touch he really is, go back to Anne Diamond & Fern Britton moron

I hope that @hollywills isn't taking anything that The Daily Mail printed to heart, it's a load of rubbish! #sodoffjonroseman

@hollywills - Jon Roseman is a Prat. The Country loves you x

@Schofe sounds more like hes jealous of not having her as his client @hollywills is clearly smart to know what shes doing #SodOffJonRoseman

Article slating @hollywills is a joke.Shes great at what she does and clearly talented. Author comes across as bitter shes not on his books!

@hollywills You are an inspiration for women, Jon 'Thorn'man is clearly jealous he isn't @Schofe and doesnt get to sit next to you every day

Clearly the world loves @hollywills. so much backlash to the Jon Roseman article #dailymail #weloveholly http://t.co/7KN7rUM0xv

Jill Dando and Fern Britton There are many many many reason why @hollywills earns more then you it cant fit in 140 characters!

@MollySchofe @hollywills what a nasty sexist man he is! #teamholly

@Schofe What an arsehole. Bitter that he's not representing her. People like @hollywills because she comes across 'normal'...but hot too ;-)

Oh @DailyMail you've been racist, homophobic and hateful in the past, but now insulting @hollywills you have gone too far! #shameonyou

RT @debscrutchley: The daily mails opinions on @hollywills are a joke. No talent...yeah sure...that why shes this successful. #jelous #beautifulandsuccessful

awful article from @DMAILshowbiz calling our very own @hollywills a bimbo in today's paper. Watching her now - best female presenter around

@hollywills a REAL woman giving emotion to current topics, worth every penny shes earned!! #ModernWoman #NaturalTalent #JonRosemanSodOff

Tip for the Mail. Next time you do a hatchet job on Holly Willoughby don't use such a hot picture. I could barely concentrate on the words.

Mail attacking bilious hatred and lack of respect shown to Maggie ... opposite piece asking how "bimbo" Holly Willoughby can be worth £10m
Another said: "Article slating @hollywills is a joke.Shes great at what she does and clearly talented. Author comes across as bitter shes not on his books!"
It isn't the first time Holly has come under fire from the Daily Mail.
Last year she was the focus of a piece by notorious columnist Liz Jones, who labelled Holly an "anti-feminist" and a "playground' bully" for tweeting a picture of herself where she was wearing no makeup.
However, her career continues to go from strength to strength. While currently hosting 'The Voice', earlier this week, it was reported American TV execs are chasing her to front a US TV show.