 Huffington Post UK Comedy has managed to get hold of the Order Of Service for both Margaret Thatcher's funeral and the accompanying protest. Take a look: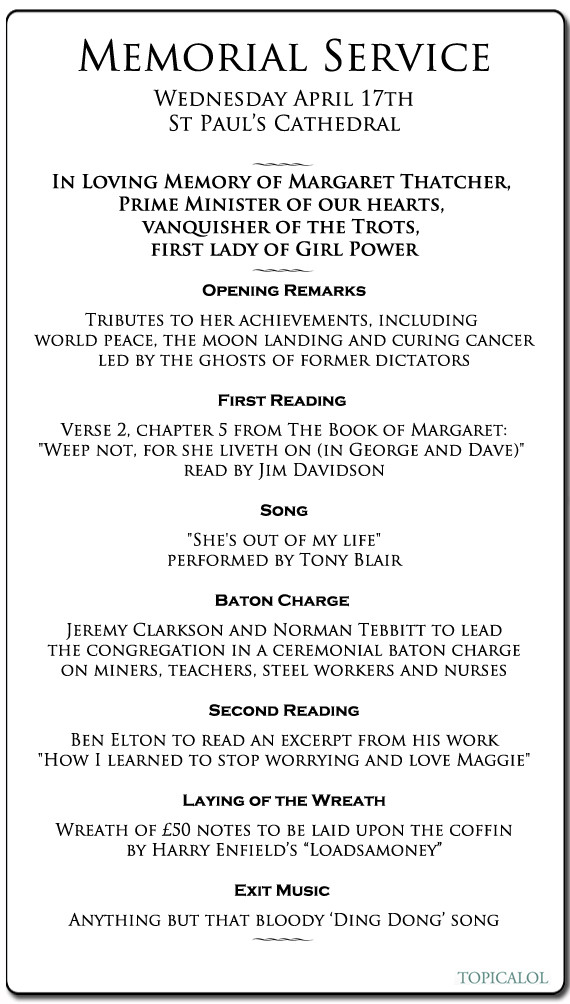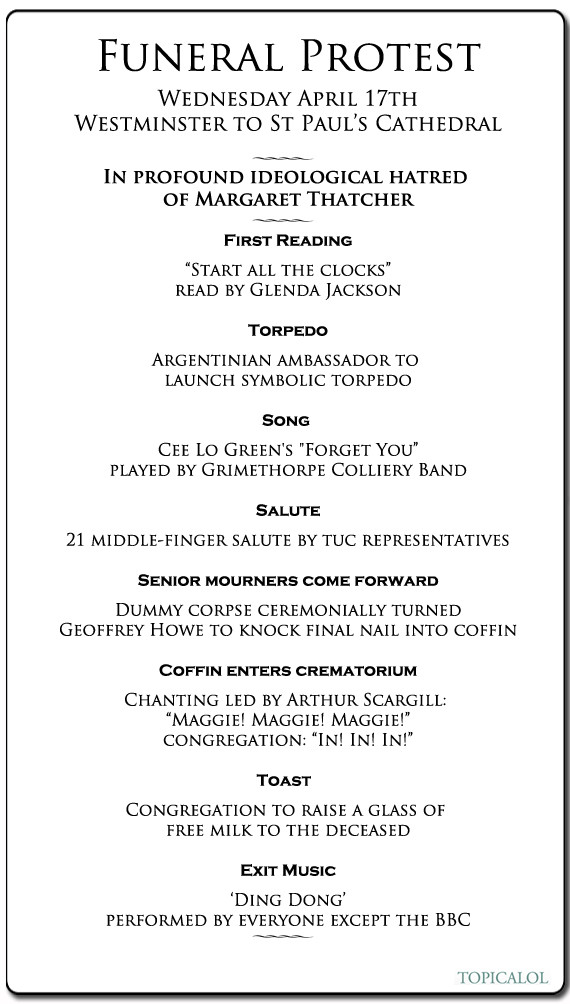 Where Thatcher Meets Comedy:
Margaret Thatcher's Colourful Moments
SUBSCRIBE AND FOLLOW
Get top stories and blog posts emailed to me each day. Newsletters may offer personalized content or advertisements.
Learn more