The Huffington Post pictures of the day brings you the very best images from around the world chosen by our own photo editors, Elliot Wagland, Matthew Tucker and Tahira Mirza.
We would love to hear your thoughts on the stories of the day - leave a comment at the bottom of the blog.
22/04/2013 21:51 BST
Manchester United Win Their 20th League Title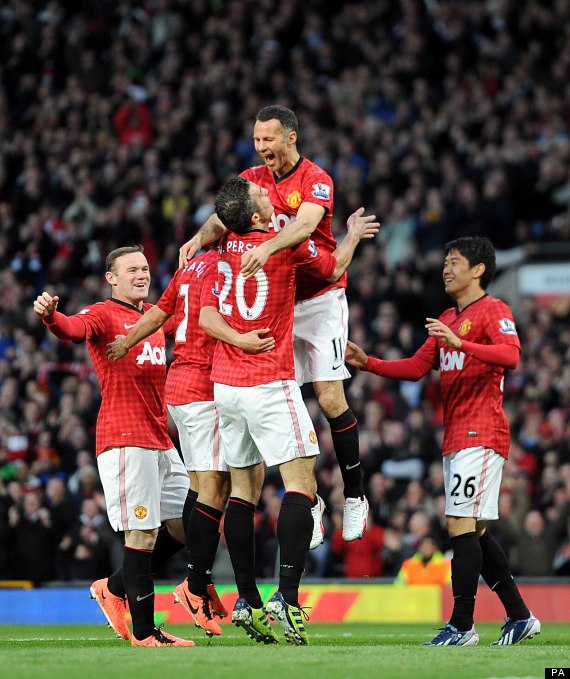 Manchester United's Robin van Persie (20) celebrates with his team-mate Ryan Giggs (top) after scoring his team's opening goal as Man Utd go on to win their 20th League title.
22/04/2013 16:52 BST
Krystle Campbell Funeral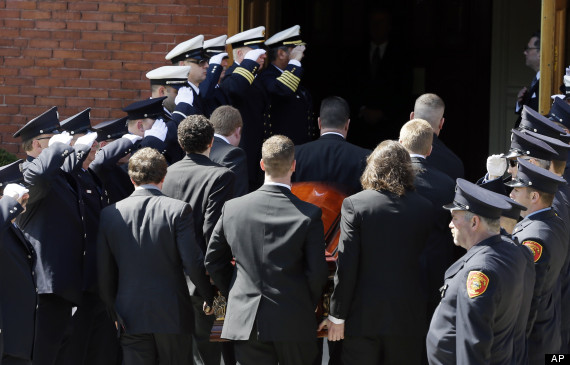 An honor guard from area fire departments salute as pallbearers carry the casket of Boston Marathon bomb victim Krystle Campbell, 29, into St. Joseph's Church for her funeral in Medford, Mass. Monday, April 22, 2013.
22/04/2013 16:51 BST
Big Foot?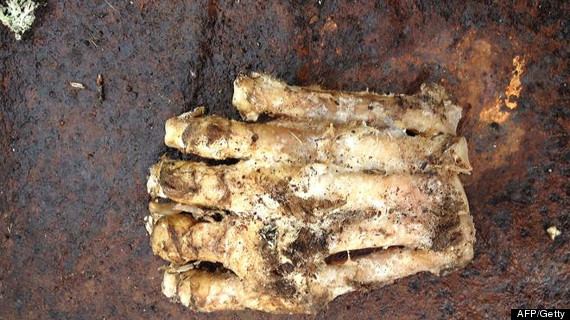 This photo provided by the Lakeville, Massachussetts Police Department shows the remains of what appears to be a foot. The decomposed remains have not yet been positively identified as human, even though it appears to have five toes. The remains have "Bigfoot" theorists abuzz with excitement.
22/04/2013 16:40 BST
World Earth Day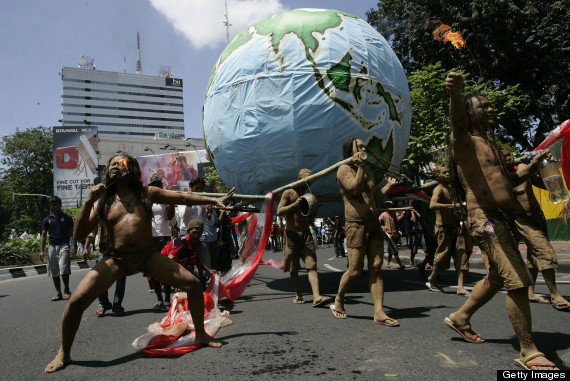 Indonesian demonstrators carry an effigy of the earth as they parade in a rally in Surabaya in Indonesia's eastern Java island to mark the World Earth Day on April 22, 2013. Environmental groups are pushing for stronger forest and wildlife protection and conservation as April 22, 2013 marks Wold Earth Day.
22/04/2013 16:11 BST
The 20th Anniversary Of The Murder Of Stephen Lawrence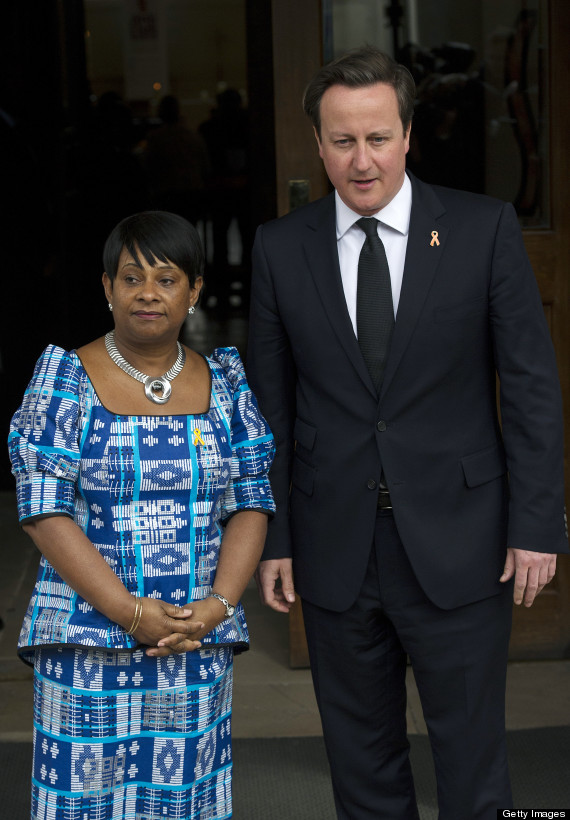 British Prime Minister David Cameron poses for photographs with Doreen Lawrence, mother of killed teenager Stephen Lawrence, outside St Martin-in-the-Fields Church in central London on April 22, 2013 as they attend a memorial marking the 20th anniversary of his death. Lawrence, 18, was murdered by a gang of racists who stabbed him as he waited for a bus in Eltham, south-east London on April 22, 1993
22/04/2013 16:04 BST
RAF Deliver Meteor Jet To The Jet Age Museum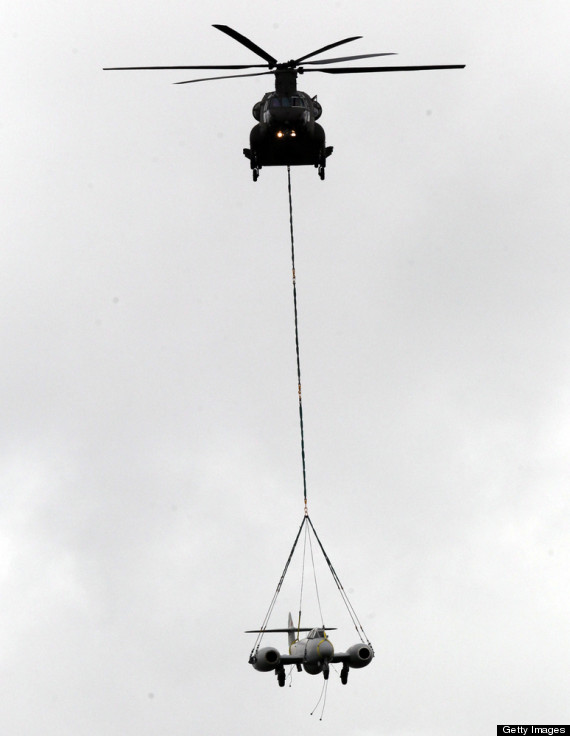 A RAF Chinock helicopter moves a historic Gloster Meteor T.7 jet to its new home at the Jet Age Museum which is based at Gloucestershire Airport in Staverton on April 22, 2013 near Gloucester, England. The 1949 aircraft was moved the short distance from RAF Innsworth as the base has now closed and the Meteor's future was uncertain. It will now join a growing collection of aircraft at the new museum.
22/04/2013 15:51 BST
'Empire State. New York art now' In Rome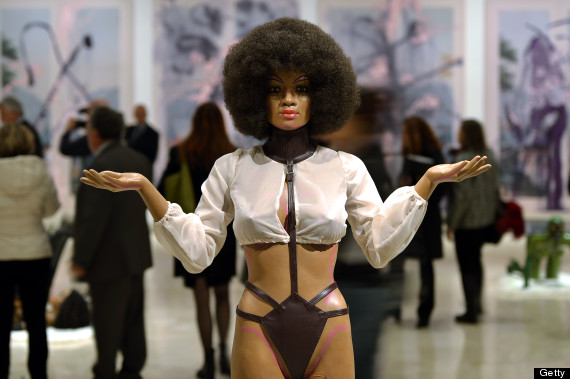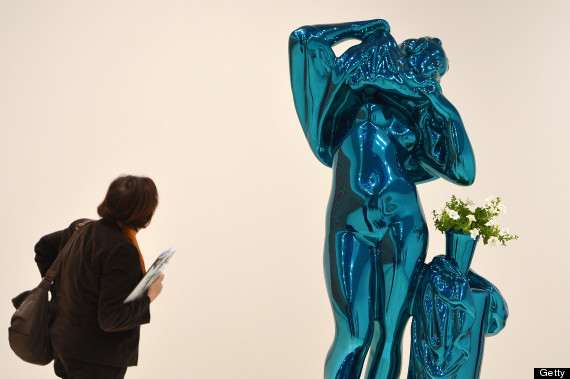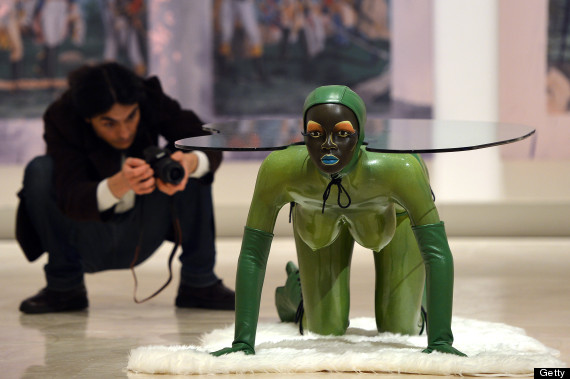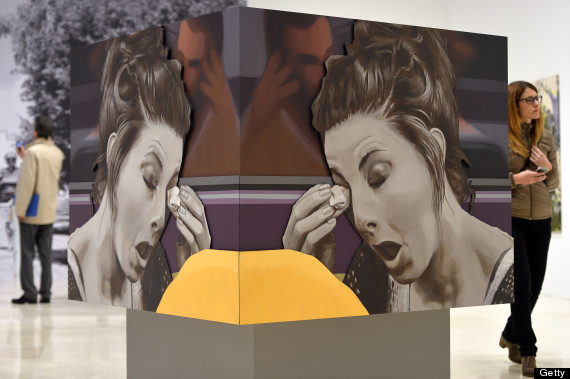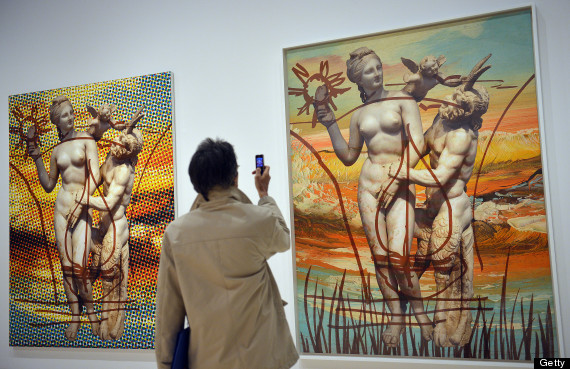 Exhibition 'Empire State. New York art now' at the Palazzo delle Esposizioni in Rome on April 22, 2013. The exhibition show how artists might reimagine urban life, and how the city of New York might continue to be a site of contestation. The exhibition will run from April 23 to July 21.
22/04/2013 15:27 BST
Frozen In Time: Photographer Captures Street Dancers In Motion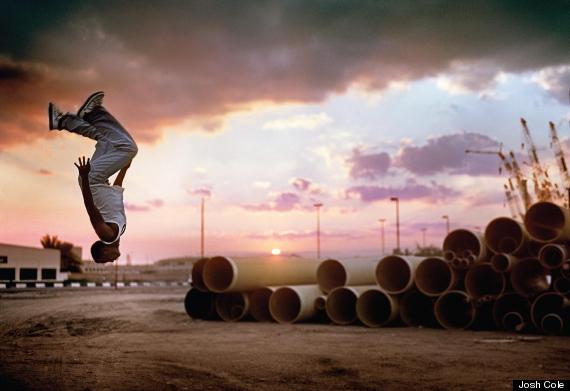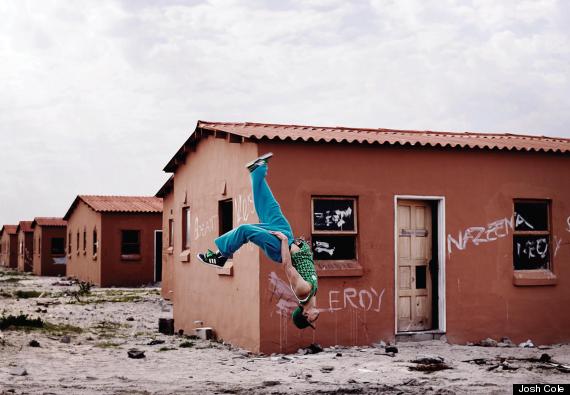 London based photographer Josh Cole presents his new work in "Physical Graffiti", an exhibition by Black Rat Projects. Breakdancers and free-running enthusiasts from around the world are caught in split-second suspension as they create momentary artworks with their bodies.
22/04/2013 15:11 BST
Porsche Presents New Testimonial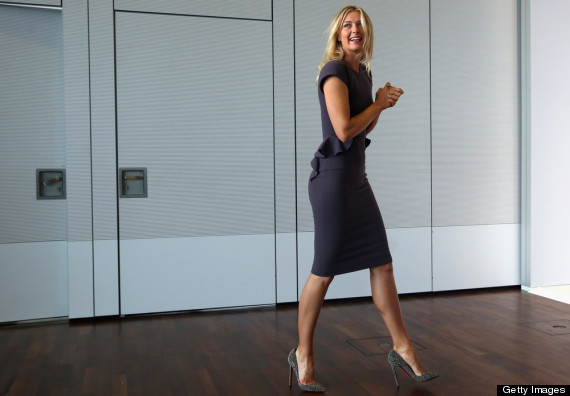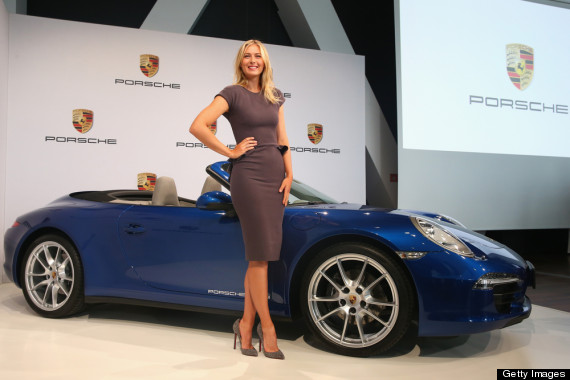 Tennis player Maria Sharapova arrives for a media presentation as she is unveiled as car manufacturer Porsche's new brand ambassador at the Porsche Museum on April 22, 2013 in Stuttgart, Germany.
22/04/2013 14:39 BST
Dancing With My Baby-Me.
Check out the new Evian advert entitled 'Baby & Me'
SUBSCRIBE TO & FOLLOW UK DAILY BRIEF