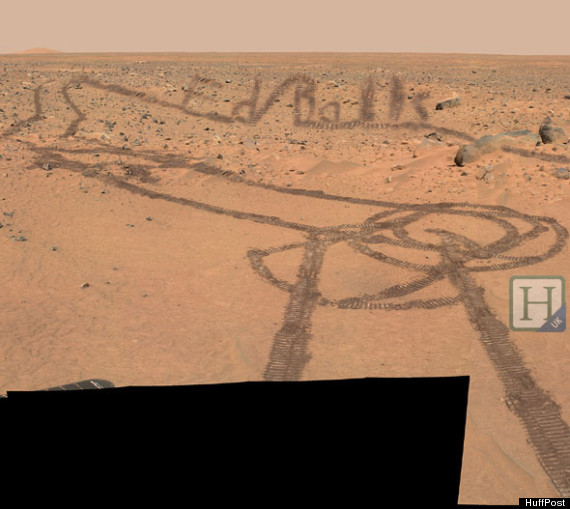 A Nasa spokesperson told the HuffPost UK that the daubing of the name of the Shadow Chancellor of the Exchequer for Great Britain and Northern Ireland is "certainly one of the more unusual events in the history of human space exploration" but he remained adamant the tracks were made at random by the rover as it searched for signs of ancient water.
SUBSCRIBE AND FOLLOW
Get top stories and blog posts emailed to me each day. Newsletters may offer personalized content or advertisements.
Learn more