The Huffington Post pictures of the day brings you the very best images from around the world chosen by our own photo editors, Elliot Wagland, Matthew Tucker and Tahira Mirza.
We would love to hear your thoughts on the stories of the day - leave a comment at the bottom of the blog.
Follow The Huffington Post picture desk on twitter.
25/04/2013 15:32 BST
Are You Tweeting George?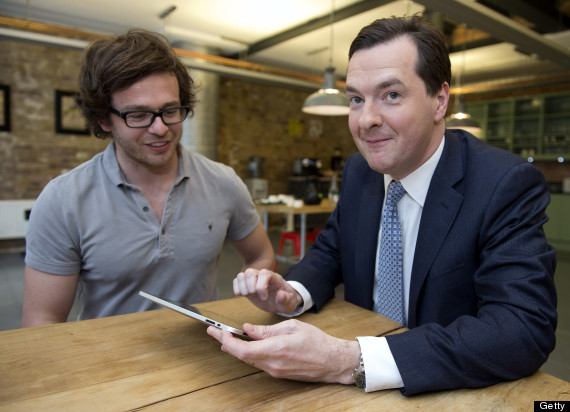 British finance minister George Osbornes (R) plays a game on a tablet as he sits next to Howard Kingston, CEO and co-founder of Future Ad Labs, during a visit to Unruly Media, an East London tech company, in London on April 25, 2013. Britain avoided falling into a third recession since the 2008 global financial crisis after its economy grew by a better-than-expected 0.3 percent in the first quarter compared with the final three months of last year, official data showed.
25/04/2013 15:03 BST
Boston Bombing Suspects Mother Gives press Conference The mother of the two Boston bombing suspects, Zubeidat Tsarnaeva, with the suspects' father Anzor Tsarnaev, left, speaks at a news conference in Makhachkala, the southern Russian province of Dagestan, Thursday, April 25, 2013. The father of the two Boston bombing suspects said Thursday that he is leaving Russia for the United States in the next day or two, but their mother said she was still thinking it over.
25/04/2013 13:15 BST
Amazing GIFs Animate A Single Person In A Crowd
These GIFs are created by German freelance creative/photographer Nicolas Ritter.
Ritter has produced GIFs which feature multiple people - but only one of them is animated. The result is really rather wonderful and ever-so slightly spooky - find out more here.
25/04/2013 12:21 BST
Double Decked! Paramedics and police rush to the scene to help Danny Cipriani, who is on a stretcher on the floor. The buses front windscreen is damaged from the impact. Sale Sharks 25-year-old fly-half Danny Cipriani has spent the night in hospital after being hit by a double-decker bus, the 6 to Holt Park, in Leeds. He suffered concussion and was kept in hospital overnight for x-rays.
25/04/2013 12:21 BST
Oscar Pistorius' Brother Appears In Court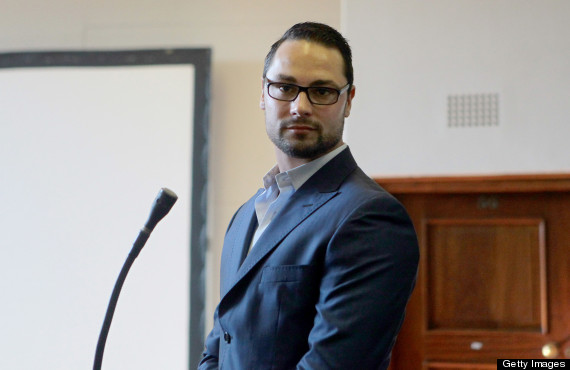 Carl Pistorius, brother of South African star sprinter Oscar Pistorius, appears in court on April 25, 2013 at the Vanderbijlpark Magistrate's Court in Johannesburg. Carl, 28, has been charged with culpable homicide and reckless driving after a 2008 road accident in which a 36-year-old woman motorcyclist was killed.
25/04/2013 12:01 BST
Getting Your Practise In Uncle Harry?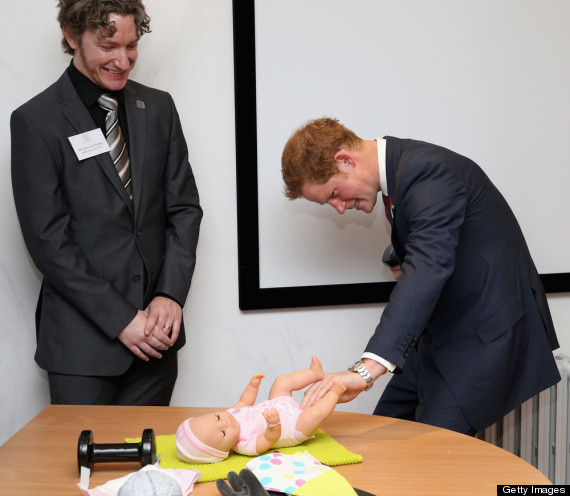 Prince Harry (R) is watched by brain injury survivor Dominic Hurley as he experiences what it is like to have a brain injury during a visit to Headway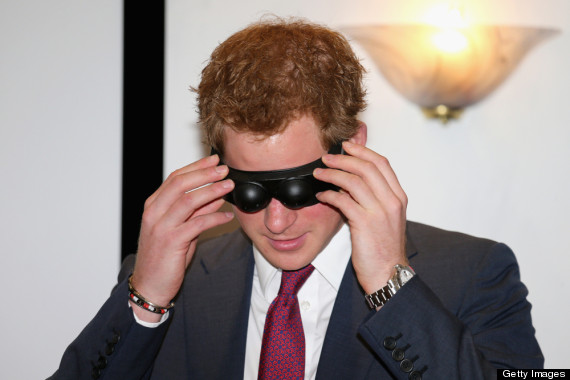 Prince Harry wears a pair of goggles to experience what it is like to have a brain injury during a visit to Headway, the brain injury association at Bradbury House during an official visit to Nottingham on April 25, 2013 in Nottingham, England.
25/04/2013 11:59 BST
Smashing! Official Wallace And Gromit Ride Opens At Blackpool Pleasure Beach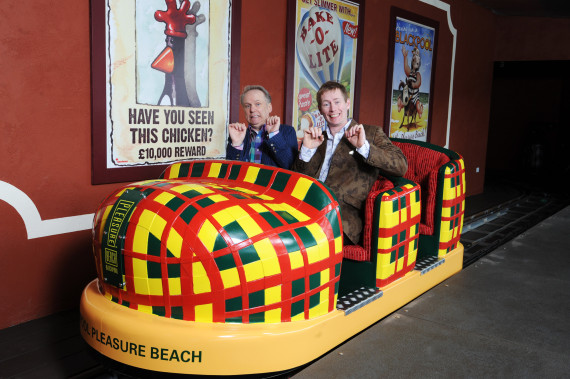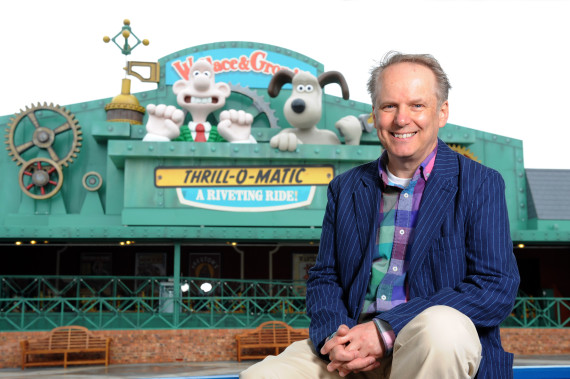 Thrill-O-Matic, the world's first Wallace & Gromit ride, was officially opened by Nick Park. With an investment of £5.25 million,Thrill-O-Matic is the culmination of 2 years of love, dedication and hard work from the Aardman and Blackpool Pleasure Beach teams. From the moment riders take their place in the carriage for their adventure - a giant slipper – they are transported into the colourful world of Wallace & Gromit. Guests will travel through scenes from A Grand Day Out, The Wrong Trousers, A Close Shave, A Matter of Loaf and Death and The Curse of the Were Rabbit.
25/04/2013 11:45 BST
Straight Back To Work For Newly Single Myleene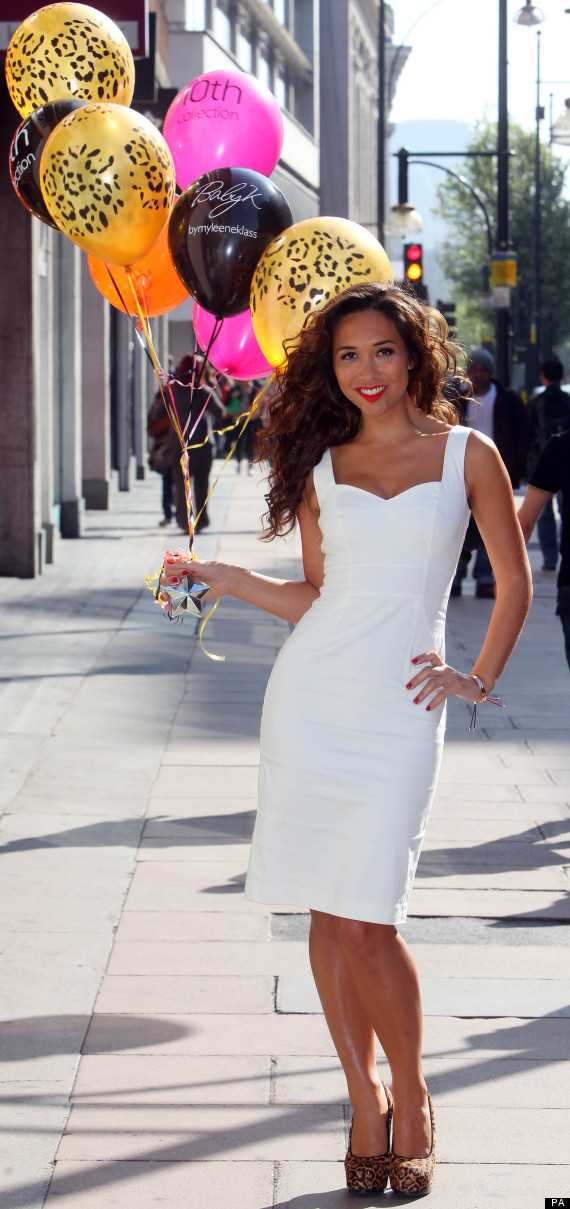 Myleene Klass launches the 10th collection of Baby K, exclusively for Mothercare, at Mothercare on London's Oxford Street.
25/04/2013 11:26 BST
Kris Jenner Photobombed By Excited Fan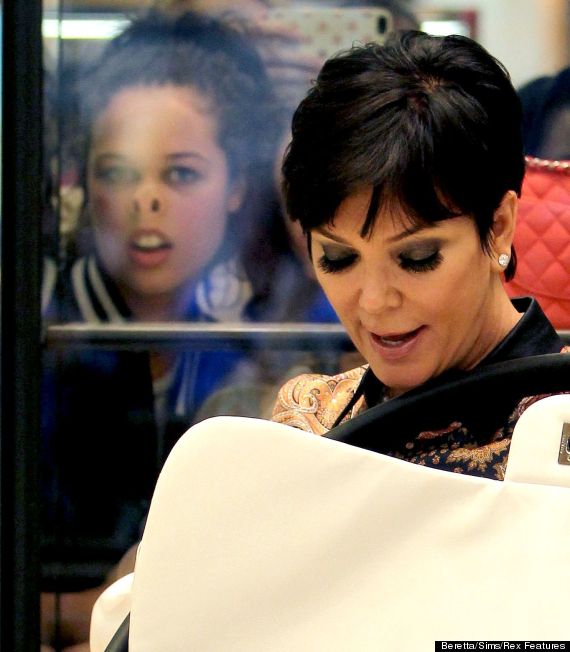 There are photobombs and there is this. Yep, Kardashian Queen Bee Kris Jenner was in London's Selfridges store perusing the handbags, apparently oblivious to the rising tide of fans outside the Chanel boutique.
SUBSCRIBE TO & FOLLOW UK DAILY BRIEF