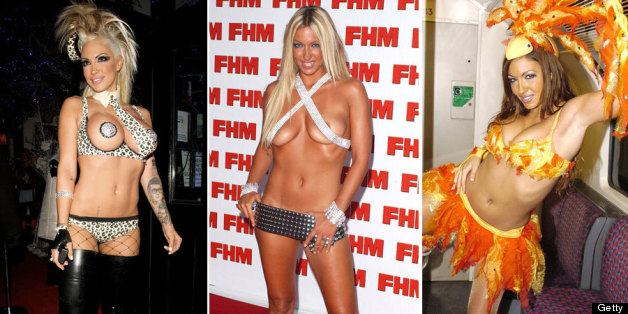 Long before she was shocking us with pictures of her bodybuilding, Miss Marsh's multiple nearly nude appearances caused many a stir at premieres, parties and photoshoots.
While her most famous outfit (if you can call it that) from yesteryear will forever be the belts-across-the-boobs, we recall some of our other all time faves in our Most Outrageous Looks gallery...
Jodie Marsh's Most Outrageous Looks
SUBSCRIBE AND FOLLOW
Get top stories and blog posts emailed to me each day. Newsletters may offer personalized content or advertisements.
Learn more