The Huffington Post pictures of the day brings you the very best images from around the world chosen by our own photo editors, Elliot Wagland, Matthew Tucker and Tahira Mirza.
30/04/2013 16:31 BST
George Zimmerman Arrives In Court George Zimmerman, defendant in the killing of Trayvon Martin, arrives in Seminole circuit court, in Sanford, Fla., with his attorney Mark O'Mara, left, for a pre-trial hearing, Tuesday, April 30, 2013. State attorney Bernie de la Rionda is presenting a motion to the judge Tuesday during what will likely be the final lengthy hearing prior to George Zimmerman's second-degree murder trial in June. Zimmerman has pleaded not guilty.
30/04/2013 16:09 BST
Here's Looking At You!!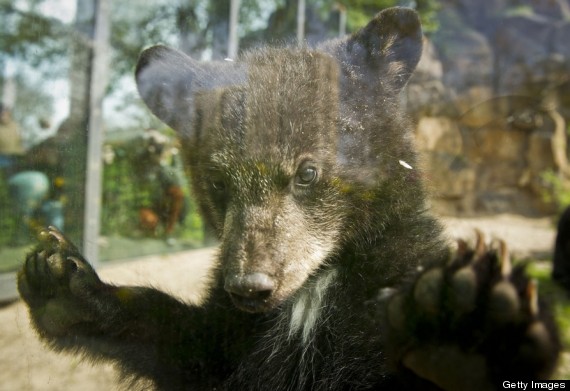 One of the black bear brothers 'Koda' and 'Kenai' looks through the glass at the bear enclosure, at entrance to the Tierpark in Berlin
30/04/2013 16:05 BST
The Iron Man Of Wall Street Actor Robert Downey Jr. celebrates with his "Iron Man" character during opening bell ceremonies of the New York Stock Exchange, Tuesday, April 30, 2013. Stock prices are opening mostly lower on Wall Street as weak earnings from Pfizer and other companies drag down major market averages. Downey's film, "Iron Man 3," also starring Don Cheadle and Gwyneth Paltrow, opens nationwide on May 3.
30/04/2013 15:42 BST
Lonely Koala Sadly Surveys His Former Home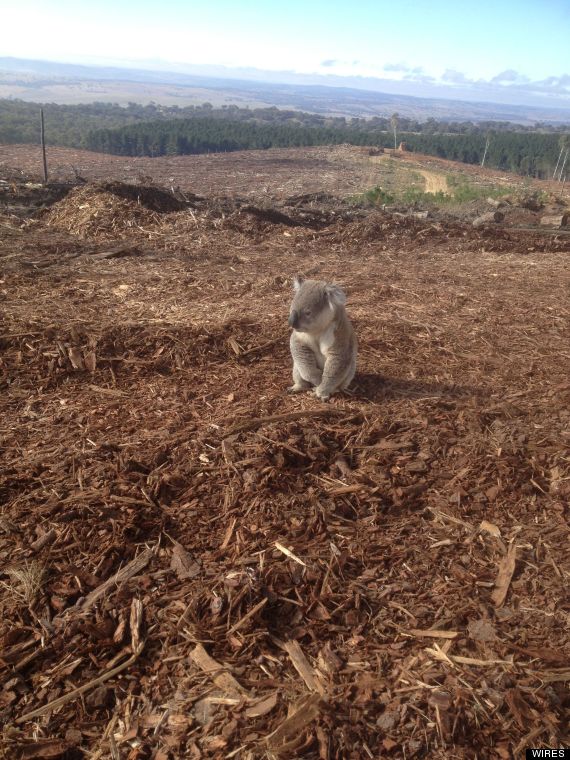 If this picture doesn't get your bottom lip quivvering, you're made of sterner stuff than us. It shows a confused koala atop a pile of woodchips, sadly surveying the remains of his home. The picture was captured by a volunteer with WIRES, a rescue operation licensed by the NSW National Parks and Wildlife Service.
30/04/2013 15:14 BST
The State Visit of UAE Presiden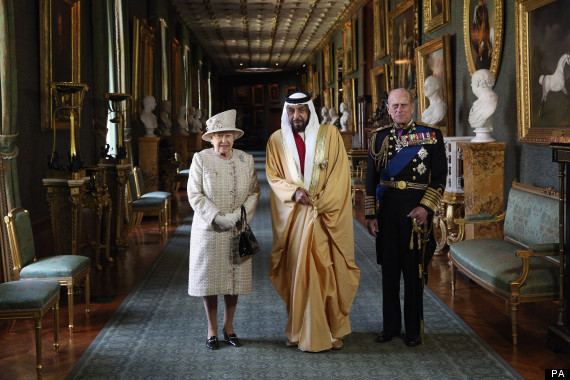 Queen Elizabeth II and the Duke of Edinburgh greet The President of the United Arab Emirates, Sheikh Khalifa bin Zayed Al Nahyan in Windsor Castle as he begins a State Visit to the UK.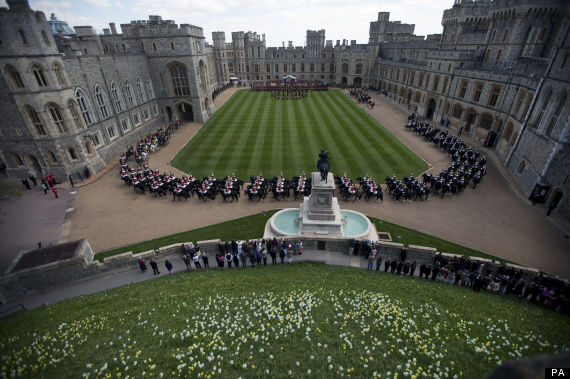 Members of the military take part in a march past for the President of the United Arab Emirates Sheik Khalifa bin Zayed Al Nahyan, as he stands with Queen Elizabeth II on a dias at the top of the quadrangle of Windsor Castle in Windsor as he begins a State Visit to the UK.
30/04/2013 14:45 BST
Premiere Of "Pin Up" At The Stratosphere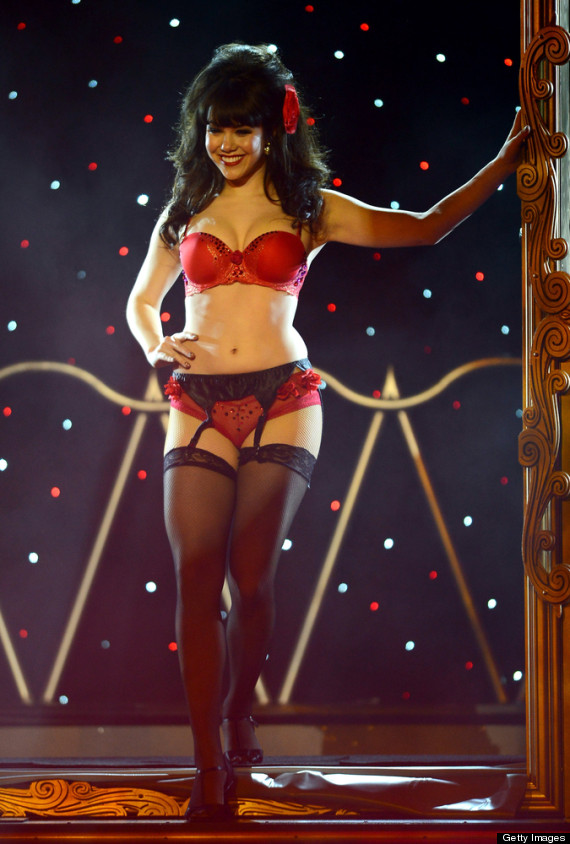 Model Claire Sinclair performs during the premiere of the show 'Pin Up' at the Stratosphere Casino Hotel on April 29, 2013 in Las Vegas, Nevada. (Photo by Ethan Miller/Getty Images)
30/04/2013 14:34 BST
'The Apprentice': Lord Sugar's 2013 Candidates And Their Lookalikes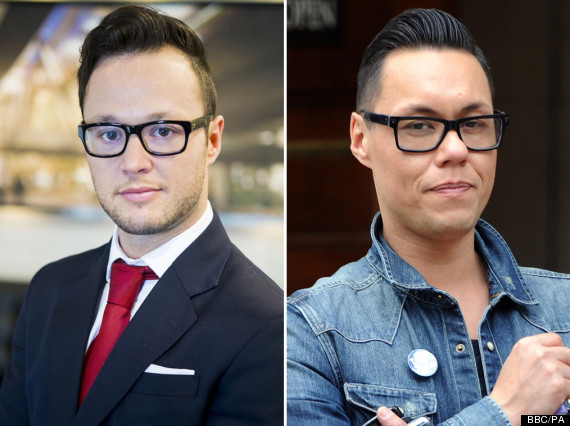 The candidates for the ninth series of 'The Apprentice' have been revealed and well, just like last year, we simply couldn't resist matching all 16 of the hopefuls with their famous twins. OK, so we struggled with a few of them, but there's still a Ricky Gervais, Chantelle Houghton, Latoya Jackson and a Gok Wan amongst them.
We also got a little carried away imagining what The Apprentice candidates would like if they were cats... enjoy:
30/04/2013 14:28 BST
The State Visit of UAE President - Day One Britain's Queen Elizabeth speaks to United Arab Emirates President Sheikh Khalifa bin Zayed bin Sultan al-Nahayan (R) during a ceremonial welcome at Windsor Castle, in Windsor, southern England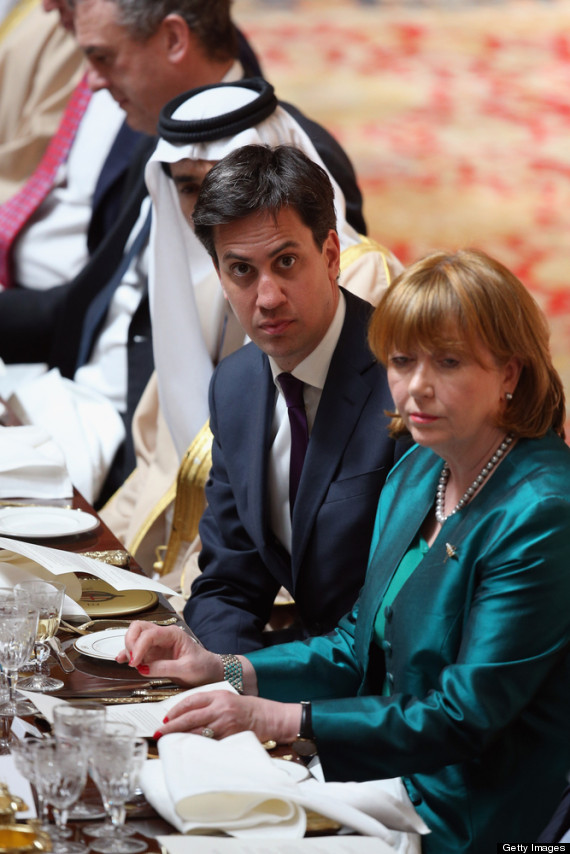 Ed Miliband (C) listens to Queen Elizabeth II deliver a speech at a State Luncheon for The President of the United Arab Emirates, His Highness Sheikh Khalifa bin Zayed Al Nahyan, in Windsor Castle on April 30, 2013 in Windsor, England. The President of the United Arab Emirates is paying a two-day State Visit to the United Kingdom, staying in Windsor Castle as the guest of Her Majesty The Queen from April 30, 2013 to May 1, 2013. Sheikh Khalifa will meet the British Prime Minister David Cameron tomorrow at his Downing Street residence.
30/04/2013 14:27 BST
Willie Nelson's "The Hobbit 2" Audition Reel
30/04/2013 12:51 BST
The Apprentice Series 9
'The Apprentice' candidates trying their luck at becoming Lord Sugar's new business partner will have to reveal their business idea right at the start of the show, it has been announced. The entrepreneur-finding show, which returns to BBC One for a ninth series on Tuesday 7th May, will see the hopefuls pitch to Lord Sugar from the get-go so that he can ascertain if they have the right skills to take part. The business tycoon said: "For me to choose you, you have to be brilliant." This year's candidates comes from a diverers background including catering, leisure, recruitment, property, medicine and academia.
SUBSCRIBE TO & FOLLOW UK DAILY BRIEF