Good new for One Direction fans - Liam Payne has split from dancer girlfriend Danielle Peazer, after they failed to make their romance work for a second time.
The couple reunited last December after a brief split, in which the boybander was linked to Leona Lewis, but have called it quits again in a mutual breakup.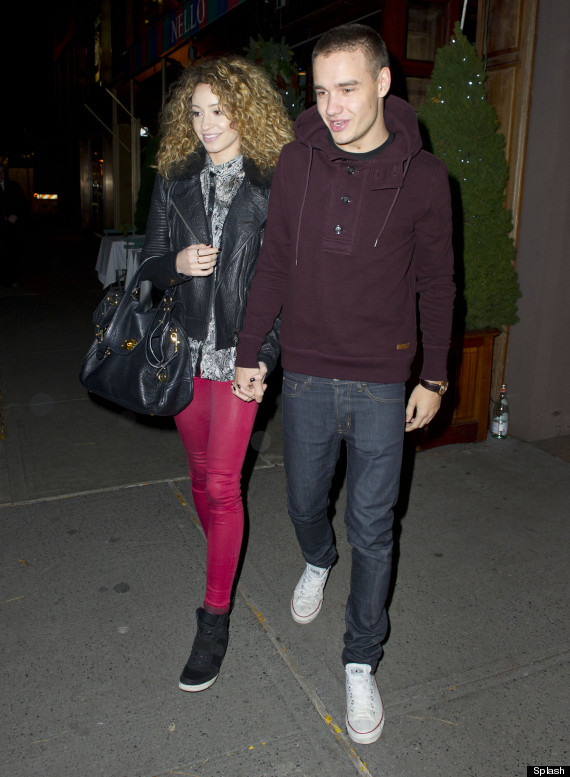 Insiders say that Liam's hectic schedule is to blame, as he is on a world tour with One Direction until November.
A source told The Sun: "They have been trying for months to make it work but it just hasn't. They had a big chat last month and decided there wasn't any point in dragging it out.
"Liam's on tour until November and Danielle's very busy so they basically never see each other.
"It was extremely amicable though, which is good because there's a strong chance Danielle will still be in the lads' upcoming 3D film."
The couple first got together after meeting on 'The X Factor', where Danielle was a dancer when One Direction were competing on the show.
Their break up last September was blamed on similar reasons, with a source telling The Mirror: "They have split in the last few days because it has been more and more difficult to keep the relationship going with Liam spending more and more time away."
Whose Tat Is That? One Direction Special!
Just in case they forget what they do for a living (well, for next year or two at least...), one of the boys got a tattoo of a microphone on their arm. But which one?

Zayn Malik!

Ah, the classic star... but which 1D star does it belong to?

Harry Styles!

One of the band opted for arrows going up his arm, presumably to help with, y'know, pointing at things. But who?

Liam Payne!

'Be true to who you are' says one of One Direction's Arabic neck tattoos...

Zayn Malik!

Presumably copied from a scribble left on his school exercise book, this skateboarding stick man is permanently etched onto the arm of...

Louis Tomlinson!

ZAP! and various other in-jokes adorn the forearm of One Directioner. Yup, it's...

Zayn Malik! (again)

Aw, a pretty bird. But who does it belong to?

Louis Tomlinson!

Ignore the third nipple for a second. We want to know who this theatre faces / bird cage combo belongs to.

Yup, it's: Harry Styles!

Fingers crossed - presumably that the hits keep coming. But whose lucky charm is this?

Zayn Malik, of course!

On the other hand, one of boys are currently tattoo-less, as demonstrated by this baby smooth chin and neck. So, who is the true rebel of One Direction who refuses to get inked...?

Yup. It's Niall Horan.