Australian Prime Minister Julia Gillard has narrowly avoided being struck with a Vegemite sandwich.
The 51-year-old was targeted with the yeasty snack during a visit to a school near Brisbane, but shrugged it off as "a bit of high jinks", The Telegraph reported.
The near-miss brings to mind a series of other politicians who have also been targeted with eggs, slime, pies and in one case a miniature model of a cathedral (which hospitalised Italian Prime Minister Silvio Berlusconi).
Scroll down for a gallery of random attacks on other public figures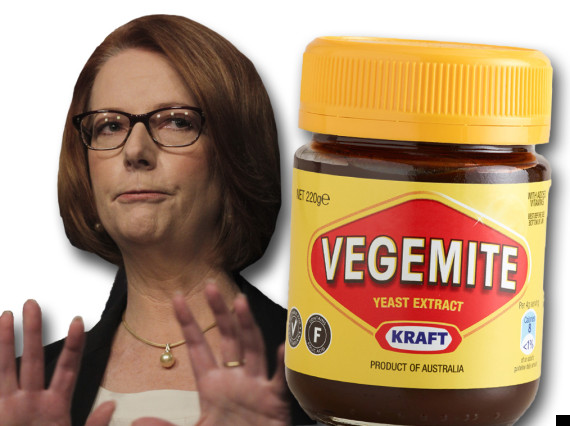 'Just high jinks': Julia Gillard dismisses the Vegemite sandwich attack
Missiles Aimed At Politicians
SUBSCRIBE AND FOLLOW
Get top stories and blog posts emailed to me each day. Newsletters may offer personalized content or advertisements.
Learn more