While many of us may struggle to tell identical twins apart (growing up in the nineties I instantly think of Mary-Kate and Ashley Olsen or Tia and Tamera Mowry) it turns out they may not be identical as we think.
Photographer Martin Schoeller has captured twins (and triplets, and quadruplets) to expose the subtle differences that make these would-be mirror images unmistakably individual.
In his book 'Identical: Portraits Of Twins', the artist presents the siblings side-by-side and with matching expressions to highlight the difference.
Story continues below...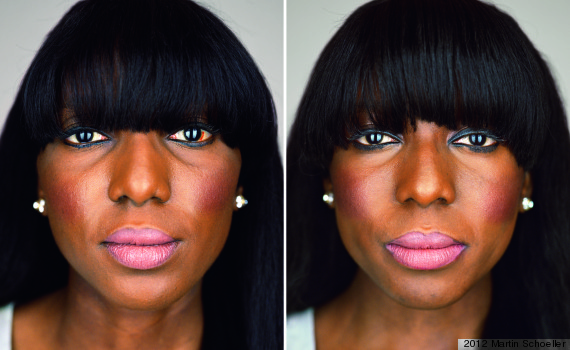 "It's not so much about capturing the perfect expression, it's more to make sure that you get the same expression twice," he explains in an interview with the BBC.
"Because if one of them was smiling and the other one was looking serious it would be very hard to compare faces."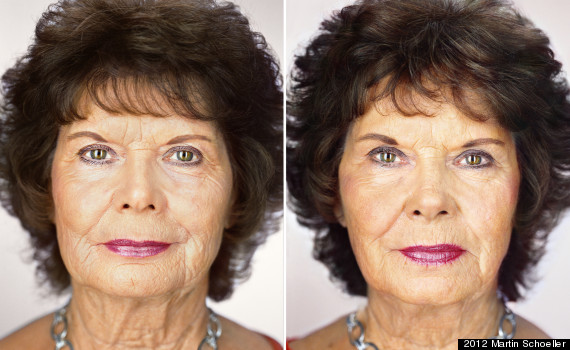 He adds: "I almost think these are more facial studies than portraits in the classical sense."
Schoeller began photographing twins when he was commissioned for National Geographic. He is an award-winning photographer who has worked on Vogue, The New Yorker and Vanity Fair.
Find out more about the artist by watching the video below

The book is available to buy now, get your copy here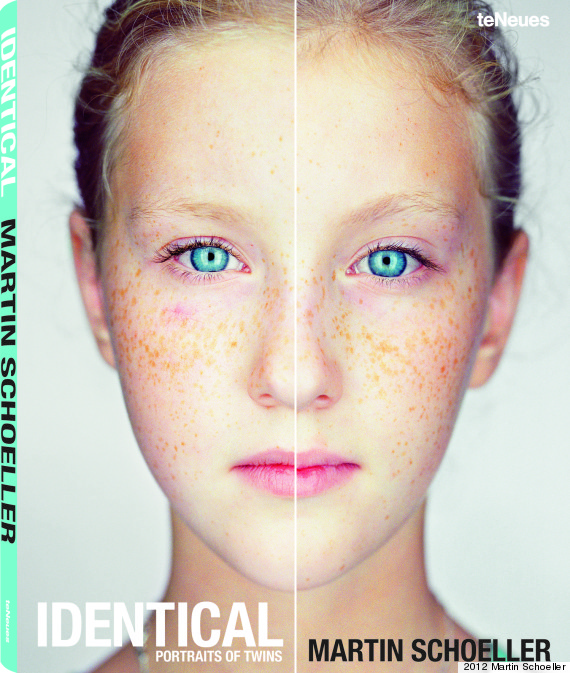 Also on HuffPost:
Loading Slideshow
Elvis and Jesse Presley

Elvis' identical twin brother Jesse, delivered 35 minutes before him, was stillborn.

Mary-Kate and Ashley Olsen

The 26-year-old twins shocked many "Full House" viewers when it was revealed there were actually two Michelles! Now, Mary-Kate and Ashley are successful business women and own their own fashion line, Elizabeth and James. They're also the older sisters of Elizabeth Olsen.

Olly and Ben Murs

The 28-year-old British singer has a twin brother, Ben, who was <a href="http://www.dailymail.co.uk/tvshowbiz/article-1305183/X-factor-tore-family-apart-Olly-Murs-twin-reveals-heartbreaking-rift-finalist.html">quite angry when Olly missed his wedding</a> while competing on UK's "The X Factor."

Alanis and Wade Morissette

The 38-year-old singer has a twin brother, Wade, who's an indie pop-rock musician, yoga instructor, therapist and author. Alanis' son Ever and Wade have the same middle name -- Imre.

Ashton and Michael Kutcher (pictured left)

That's right! Ashton has a twin brother, who currently lives in their home-state of Iowa with his 8-year-old son. Michael was diagnosed with cerebral palsy at a young age and had a heart transplant at 13. "Ashton never left my side," Michael told People <a href="http://www.people.com/people/ashton_kutcher/0,,,00.html">of his brother's devotion</a> through the procedure. "He showed me the love one brother has for another."

Scarlett & Hunter Johansson

Scarlett has a twin brother, Hunter, who appeared alongside his sister in the movie "Manny & Lo." He was also a campaign adviser for President Obama.

Gisele and Patricia Bundchen

<a href="http://www.people.com/people/ashton_kutcher/0,,,00.html">Gisele's sister Patricia</a> may not be a supermodel, but she's equally as gorgeous as her Victoria's Secret Angel twin. They grew up with four older sisters, Raquel, Graziela, Gabriela and Rafaela.

Vin Diesel and Paul Vincent

Vin, 45, has a fraternal twin brother, Paul, who is a film editor.

Aimée Ann and Katy Ann Duffy

Singer Duffy, who is known for her hits "Mercy" and "Warwick Avenue," has a twin, Katy Ann. She also has an older sibling, Kelly, and writes songs about both of her sisters.

Siva and Kumar Kaneswaran

Siva, who is a member of British boy band The Wanted, has a twin brother Kumar, who looks JUST like him. (Siva left, Kumar, right)

Tia and Tamera Mowry

Sister, Sister! Tia and Tamera have been in the spotlight since the '90s and now have their own reality show, "Tia & Tamera."

Benji and Joel Madden

If you're a fan of Good Charlotte then you know the Madden brothers are twins (if you don't, it's pretty obvious). Joel is now married to Nicole Richie.