The Huffington Post pictures of the day brings you the very best images from around the world chosen by our own photo editors, Elliot Wagland, Matthew Tucker and Tahira Mirza.
29/05/2013 16:55 BST
Queen's Coronation Commemorated With New Stamps A set of stamps to mark the 60th anniversary of the Queen's Coronation will go on sale today, including a specially-commissioned portrait of Her Majesty. Royal Mail said the six stamps feature a collection of portraits of the Queen, including the latest one by artist Nicky Philipps, following sittings in Buckingham Palace last year.
29/05/2013 16:29 BST
I'm All White Mum A baby albino kangaroo looks out of it's mothers pouch at the zoo in Duisburg, Germany, Wednesday, May 29, 2013. Albino kangaroos in wildlife have a probability of 1 to 20,000. The same mother had an albino baby last year which was caught by a fox and died.
29/05/2013 16:24 BST
RIP Public Services Firefighters burn a mock coffin bearing the words "RIP Public Services", during a protest against austerity measures in front of the Catalunya Parliament in Barcelona, Spain, Wednesday, May 29, 2013. The European Union moved away from its focus on tough austerity Wednesday when it gave France, Spain and four other member states more time to bring their budget deficits under control to support their economies.
29/05/2013 16:13 BST
150th Anniversary Year Of The Wisden Cricketers' Almanack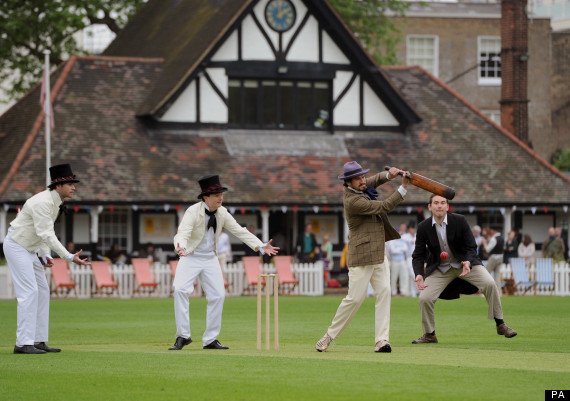 Charlie Campbell bats dressed in Victorian costume during the Wisden Victorian Cricket Match at Vincent Square, London.
29/05/2013 16:10 BST
'Woolwich Angel' Returns To The Scene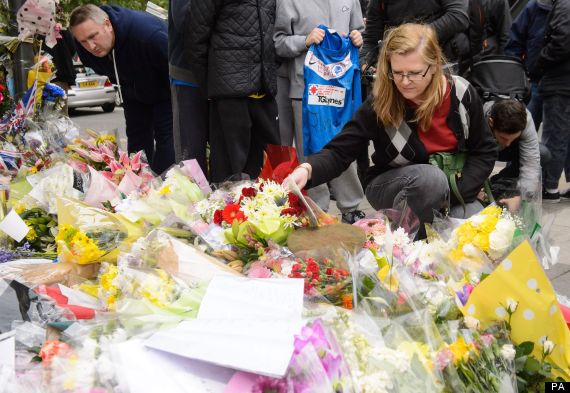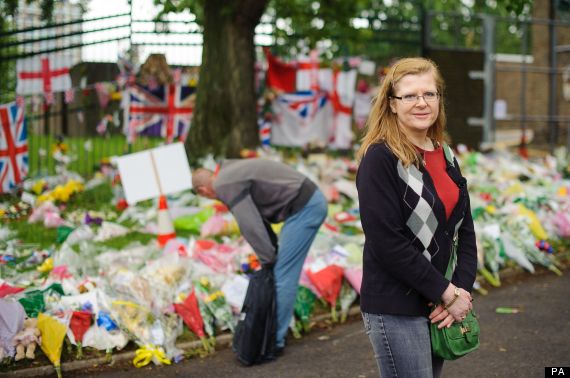 Ingrid Loyau-Kennett, who was praised for her bravery in calmly talking to one of the attackers as he stood clutching a knife with bloodied hands, looks at the floral tributes outside the Royal Artillery Barracks, in Woolwich, east London.
29/05/2013 14:51 BST
Drummer Lee Rigby Murder Commander Simon Letchford speaking to the media outside the Royal Artillery Barracks, in Woolwich, east London
29/05/2013 13:59 BST
Alex Salmond Visits Welding Centre Scotland's First Minister Alex Salmond during a visit to officially open the Global Pipeline Welding Development Centre in Clydebank, Scotland.
29/05/2013 13:36 BST
Gas Explosion In Sheffield General view of damage to house in Dundas Road, Tinsley, Sheffield after a suspected gas explosion
29/05/2013 12:52 BST
Kevin Spacey as Richard II A striking new portrait of Kevin Spacey as Richard III will be one of several new works by Jonathan Yeo to be included in a major display of the artist's work at the National Portrait Gallery this September
29/05/2013 12:23 BST
Everest 60th Anniversary: Valery Rozov Makes World's Highest BASE Jump Off Mountain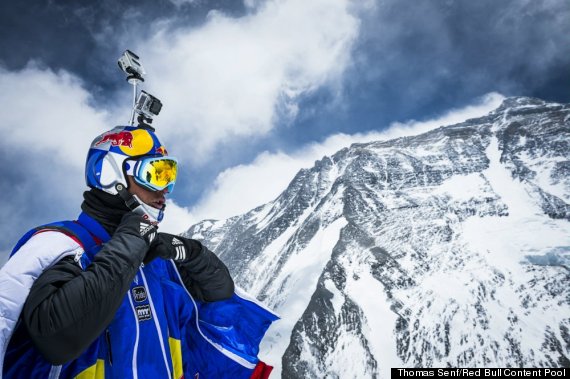 Valery Rozov prepares to jump off the north face of Mount Everest ...read full article here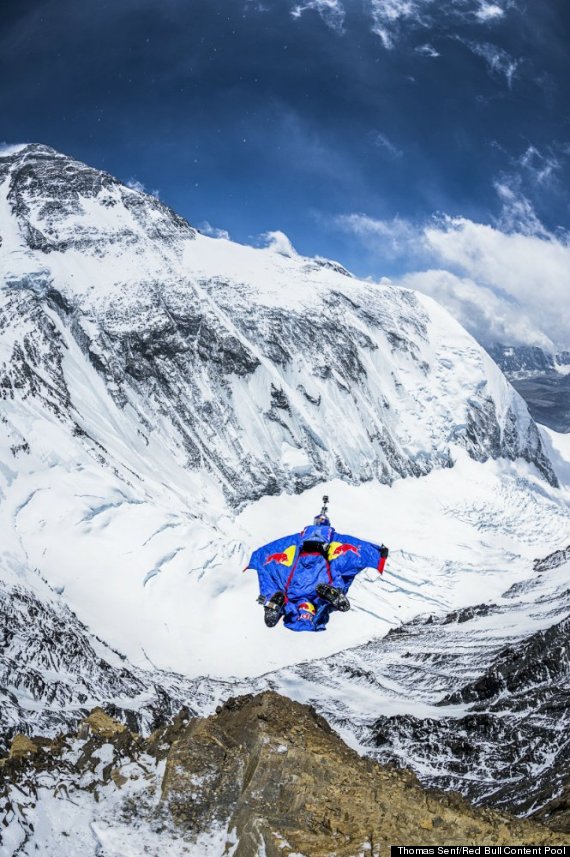 SUBSCRIBE TO & FOLLOW UK DAILY BRIEF