The sweet moment was captured during a hockey game between the Los Angeles Kings and the San Jose Sharks at the Staples Center in Los Angeles.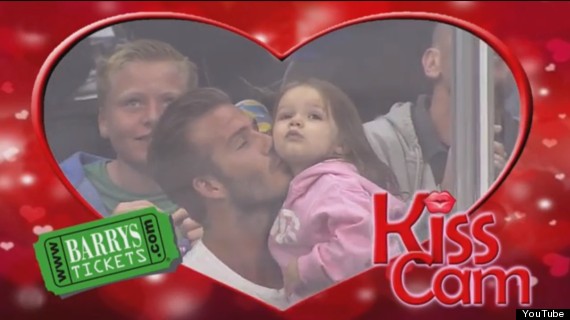 When the Kiss Cam reached the footballer, he pointed to one-year-old Harper to show her she was on TV and then delighted her by giving her a big kiss.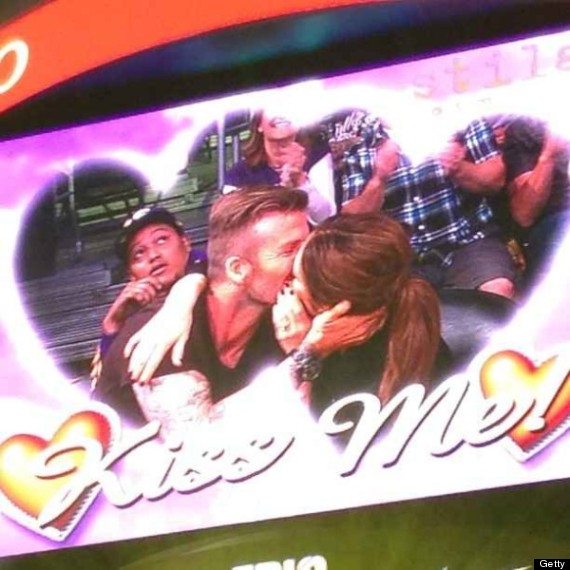 David and wife Victoria had previously enjoyed a snog on the kiss-cam
David and his family were spotted sitting behind Tom Cruise and his son Connor at the game.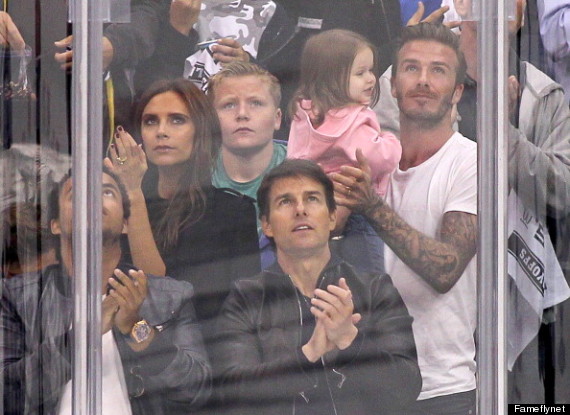 David Beckham and family at the Los Angeles Kings game
SUBSCRIBE AND FOLLOW
Get top stories and blog posts emailed to me each day. Newsletters may offer personalized content or advertisements.
Learn more