The Huffington Post pictures of the day brings you the very best images from around the world chosen by our own photo editors, Elliot Wagland, Matthew Tucker and Tahira Mirza.
24/06/2013 18:37 BST
Rafael Nadal Suffers Shock First Round Loss To Steve Darcis At Wimbledon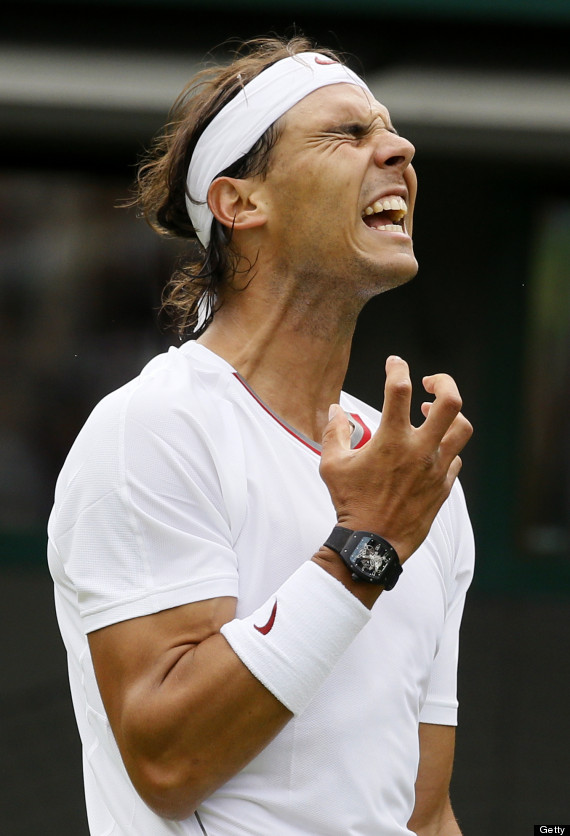 Rafael Nadal suffered arguably the greatest shock in Wimbledon history as he was eliminated on the first day of the Championships by world 135 Steve Darcis. The reigning French Open champion, who has lost just twice this year, was defeated in straight-sets 7-6 7-6 6-4 by the 29-year-old Belgian. Nadal's setback comes a year after his astonishing second-round loss to Lukas Rosol at SW19. Read the story here.
24/06/2013 17:54 BST
Losing Your Locks Boris?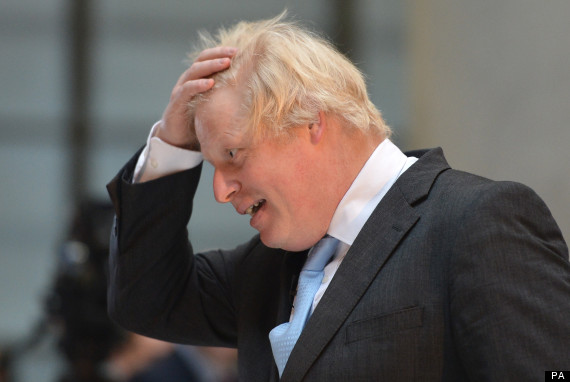 There's been much talk about whether Boris is losing those famous blonde locks. We spotted this pic of the Major of London taken today - what do you think?
Meanwhile, George Osborne showed off his head of hair whilst jogging...
24/06/2013 15:15 BST
Travelling By Cake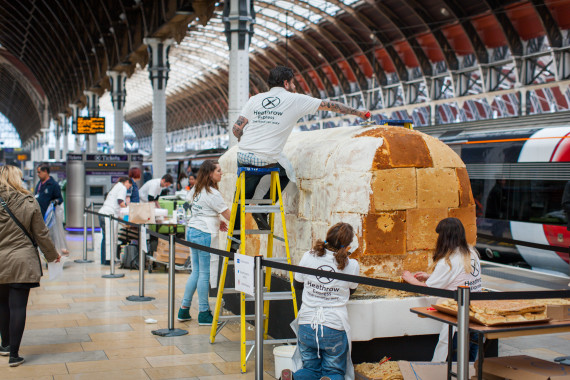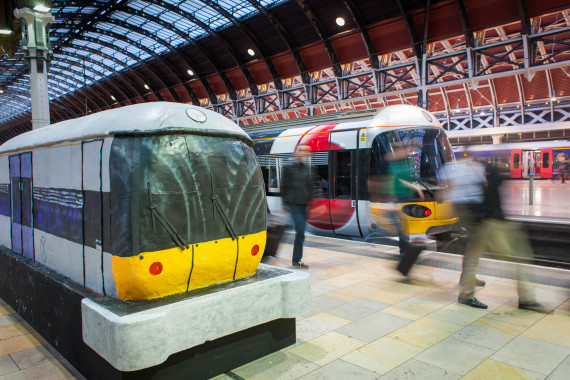 A dedicated team of 15 specialist bakers and food artists were tasked with creating an edible train, providing a sweet treat for passengers on their way to and from Heathrow. The cake celebrates the 15th anniversary of the Heathrow Express – the fastest way to travel to Heathrow. The enormous cake – measuring a huge 1.5 x 4 x 2m – took the team over 30 hours to build and install on the platform using a toolkit which included industrial cake mixers, copper moulds, blowtorches and spirit levels, and will remain there until the end of the day on Monday 24 June. Heathrow Express customers will be offered the chance to sample it as they pass through Paddington.
24/06/2013 15:06 BST
Cameron Lets The Bloodhound Loose The Prime Minister David Cameron talks to RAF Pilot Andy Green about the British built Bloodhound Jet Car, that he will drive to try and smash the World land speed record of 763mph, on the day the PM announces the initiative to create 100,000 engineering jobs outside Downing Street Westminster in central London.
24/06/2013 14:21 BST
Pippa And James Middleton At Wimbledon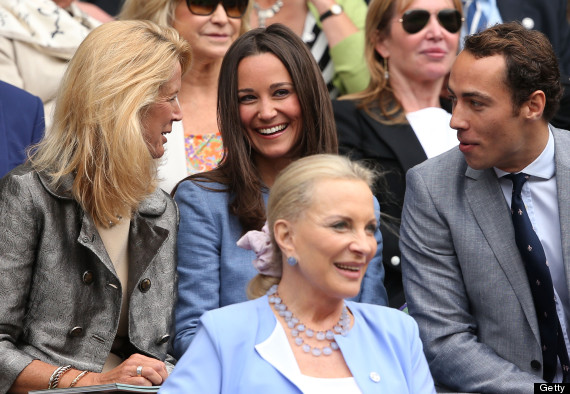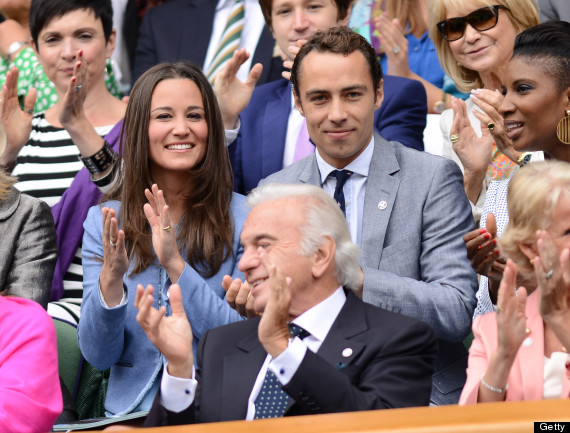 Pippa Middleton watches the gentlemen's singles match between Victor Hanescu of Romania and Roger Federer of Switzerland on day one of the Wimbledon Lawn Tennis Championships at the All England Lawn Tennis and Croquet Club Dr Condoleezza Rice watches from the Royal Box during day one of the Wimbledon Championships at The All England Lawn Tennis and Croquet Club, Wimbledon.
24/06/2013 13:35 BST
Baby Tiger Named 'Courageous' Gets A Bath From Mum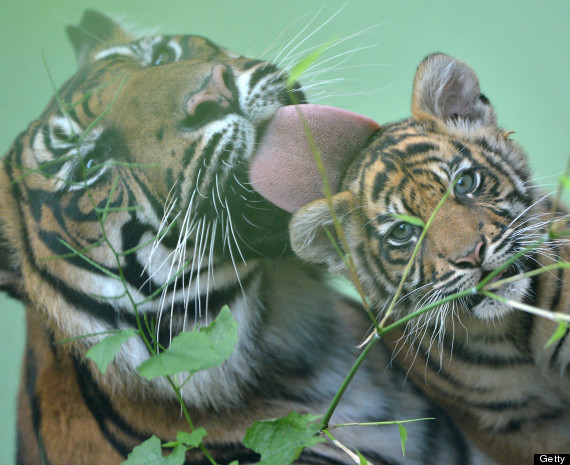 Tiger mother 'Malea' cuddles her baby 'Berani' in their outdoor enclosure at the zoo in Frankfurt am Main, western Germany, on June 24, 2013. 'Berani' was born on April 3, 2013 at the zoo. Her name is Indonesian and literally means 'courageous'.
24/06/2013 13:34 BST
Cultural Properties Inscribed On The World Heritage List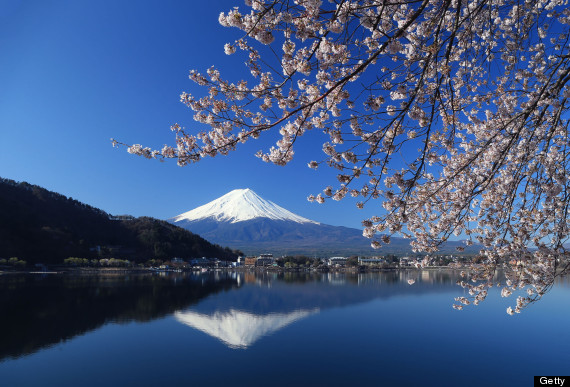 Fujisan, sacred place and source of artistic inspiration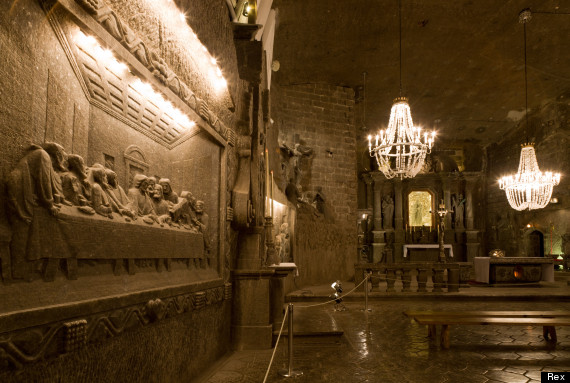 Wieliczka and Bochnia Royal Salt Mines
Meeting at its 37th session, held from 16-27 June 2013 in Cambodia, the World Heritage Committee have added sites to the World Heritage List. Take a look at just a few of the stunning new World Heritage locations below - from the Honghe Hani Rice Terraces to the Namib Sand Sea:
24/06/2013 12:39 BST
Back In The Game New FC Bayern Munich head coach Pep Guardiola, 2nd left, poses besides sports director Matthias Sammer, left, CEO Karl-Heinz Rummenigge, 2nd right, and president Uli Hoeness as he arrives for a news conference in Munich, southern Germany, Monday, June 24, 2013.
SUBSCRIBE TO & FOLLOW UK DAILY BRIEF