Idris Elba has been named favourite for the Best Actor award at next year's Oscars for his turn as Nelson Mandela in the upcoming film 'Mandela: Long Walk To Freedom'.
The biopic, which charts Mandela's life from his childhood in a small village through to his inauguration as President of South Africa, is not due for release until November in the States and 3 January in the UK but that hasn't stopped people placing bets on its chances at the Academy Awards...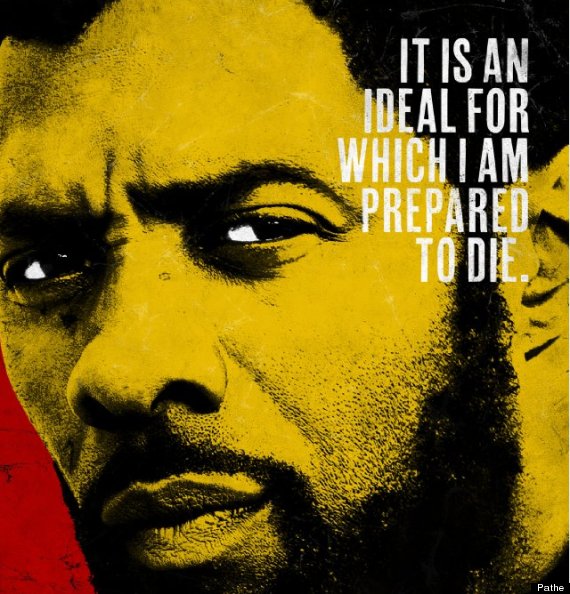 Idris Elba as Nelson Mandela in the film's poster
Idris Elba's Long Walk To Stardom - Here's How He Did It In Six Easy Steps...
Bookies Paddy Power have revealed a wave of bets have seen Elba's odds tumble from 14/1 to 7/2. The 'Luther' star appears alongside fellow British actor and Bond girl Naomie Harris in the flick. She portrays Nelson's ex-wife Winnie Mandela.

Leonardo DiCaprio is the current second favourite for the Best Actor gong for his portrayal as real-life playboy stockbroker Jordan Belfort in the 'Wolf of Wall Street', however he's a hefty 40/1 to bag it for his efforts in 'The Great Gatsby'.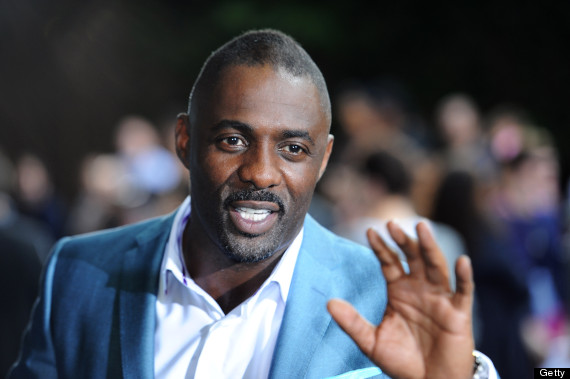 Tom Hanks is 12/1 for his role in 'Captain Phillips' as the Captain of the real-life US ship MV Maersk hijacked by Somali pirates. He has equal chances of lifting the trophy for his role as Walt Disney in the upcoming 'Saving Mr. Banks' about the production of Mary Poppins in the 1960s.

Elsewhere, Idris remains joint 9/2 favourite with Michael Fassbender to take over from Daniel Craig as the next James Bond.

A Paddy Power spokesperson said, "Idris Elba is hot – tipped for bond, back on the box with Luther and gearing up for the year's biggest summer blockbuster in 'Pacific Rim'. While it's early days, we wouldn't be surprised to see him walk off with the big one."
See Paddy Power's current Best Actor odds below:

7/2 Idris Elba: Long Walk to Freedom
4/1 Leonardo DiCaprio: The Wolf of Wall Street
6/1 Christian Bale: American Hustle
8/1 Bruce Dern: Nebraska
10/1 Matthew McConaughey: The Dallas Buyers Club
10/1 Steve Carell: Foxcatcher
12/1 Tom Hanks: Captain Phillips
12/1 Tom Hanks: Saving Mr Banks
40/1 Leonardo DiCaprio: The Great Gatsby
Loading Slideshow
Luther series 3

Luther series 3

Luther series 3

Luther series 3

Luther series 3

Luther series 3

Luther series 3

Luther series 3

Luther series 3

Luther series 3

Luther series 3

Luther series 3

Luther series 3

Luther series 3

Luther series 3

Luther series 3

Luther series 3

Luther series 3

Luther series 3

Luther series 3

Luther series 3

Luther series 3

Luther series 3

Luther series 3

Luther series 3

Luther series 3

Luther series 3

Luther series 3

Luther series 3

Luther series 3

Luther series 3

Luther series 3

Luther series 3

Luther series 3

Luther series 3

Luther series 3