07/07/2013 17:50 BST
It's been grand
Thanks for joining today and hope you'll remember it as fondly as I will.
Congratulations to Andy Murray, who continues to do wonders for British tennis. Today is a truly phenomenal feat.
Enjoy your evening.
07/07/2013 17:45 BST
No caption necessary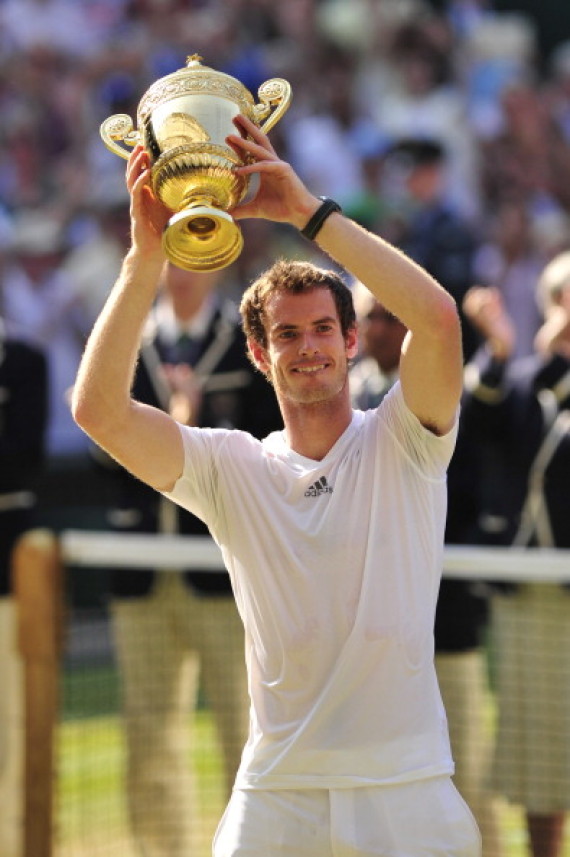 07/07/2013 17:44 BST
Murray speaks
"It feels slightly different to last year. Last year was one of the toughest moments of my career.
"There were so many long games and I don't know how I came through it."
07/07/2013 17:32 BST
Djokovic speaks
"Congratulations to Andy, you absolutely deserved this win. You played incredible tennis."
07/07/2013 17:31 BST
Murray celebrations
He clasped the hands of fans, John McEnroe, coach Ivan Lendl, girlfriend, staff, dad and mother as he went on a Pat Cash dash.
07/07/2013 17:29 BST
It's a privilege
Reporting and covering this moment has spine-tingling. Surreal and sensational, Murray not only won, he won, so the scoreline would suggest, with relative ease.
07/07/2013 17:24 BST
GAME SET AND CHAMPIONSHIP MURRAY
HE HAS DONE IT! HE HAS WON WIMBLEDON!!!
07/07/2013 17:23 BST
Advantage Murray
Incredible rally. It's been the best game of the match and he now has a fourth championship point.
07/07/2013 17:22 BST
Deuce
Murray saves another break with some aggressive tennis.
07/07/2013 17:22 BST
Advantage Djokovic
Unfeasibly great dink from Djokovic, who will not go away quietly.
SUBSCRIBE TO & FOLLOW UK DAILY BRIEF