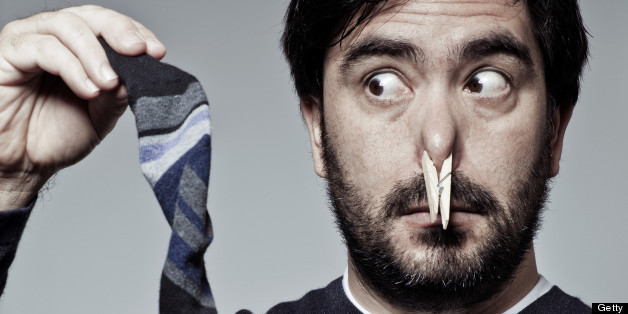 Welcome to a new HuffPost UK Lifestyle section called Sort My Life Out, where we take one of life's many puzzling questions, and demystify it for you. This could be anything from how to cook the perfect burger to what to do when your frenemy decides to allocate you the world's ugliest bridesmaid dress. Pose your questions in the comments below, or tell us what you'd like answered on Facebook.
You may think washing your socks has a simple answer - that is, you wash them every day - but here at HuffPost UK we don't like to judge. Some of you like to turn them inside out for another day's use while others prefer to wait until they reach the stiffness of an ironing board until they are allowed blessed entry into the washing machine.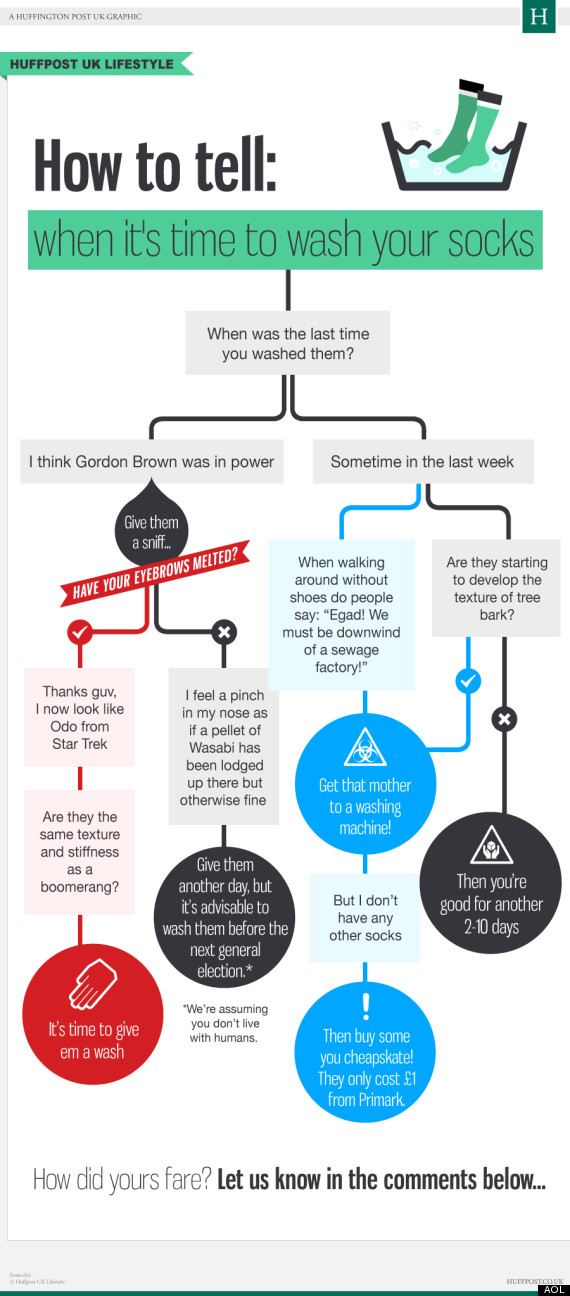 Copy the code below to embed this infographic on your site
SUBSCRIBE AND FOLLOW
Get top stories and blog posts emailed to me each day. Newsletters may offer personalized content or advertisements.
Learn more