Breast cancer charities have expressed their "utter disappointment" after the health regulator said a new drug to treat breast cancer was ''not value for money''. The new comes within a week of Bernie Nolan's death following a long battle with breast cancer.
The latest draft guidance from the National Institute for Health and Care Excellence (Nice) recommended that the drug everolimus should not be available for widespread use on the NHS to treat a form of advanced breast cancer.
Charity Breakthrough Breast Cancer said that the announcement would come as a blow to the 1,500 women living in England and Wales who would be eligible for treatment.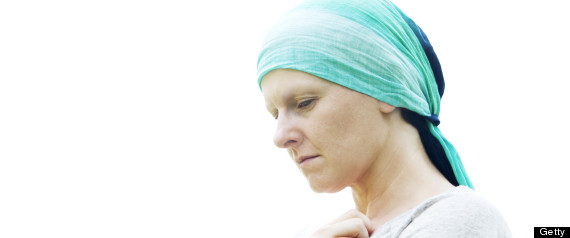 The drug, also known as afinitor, is licensed for use in post-menopausal women with HER2 negative, hormone-receptor-positive advanced breast cancer if their disease has returned following a type of hormone therapy.
Manufacturers say that the drug, if taken in combination with another medication, can extend the lives of patients for up to five months but Nice said that the drug was not deemed to be "cost effective".
Breakthrough Breast Cancer's chief executive Chris Askew said: "Today's decision from Nice is an utter disappointment for Breakthrough. This news will come as a blow to the nearly 1,500 women who might have benefited from the precious, quality time with their families afinitor could give them.
"This drug has been shown to be effective at slowing the growth of some metastatic breast cancers, to help a patient live a good quality of life for longer. But the ever-present issue of cost has put a question mark over an invaluable option for women where treatment options are already very limited.
"UK researchers have a proud history of developing ground-breaking new drugs; these efforts are in vain if patients are then not able to get access to them. We're worried that today's decision is a red flag indicating that other promising drugs on the horizon may be out of reach to patients."
MORE ON HUFFPOST UK:

Breast Cancer: Women At High Risk Should Be Given Daily Pill
Nice's chief executive Sir Andrew Dillon said: "We are committed to making sure the NHS provides the treatments that can make the greatest difference to people's lives. This means weighing up how well a treatment works and comparing it to similar treatments in the NHS while also taking into account any associated side effects and the cost that the health service is being asked to pay.
"Unfortunately, while the evidence presented to the independent appraisal committee suggested that everolimus with exemestane could delay the growth and spread of breast cancer by four to five months, the evidence did not allow the committee to establish how long everolimus could actually extend a person's life for, compared with exemestane alone. Using the evidence available, the committee concluded that everolimus is not a cost-effective treatment option for the NHS."
Story continues below the slideshow.
Loading Slideshow
A lump or swelling anywhere on your body needs checking out

AXA's research found that 79% of people were able to correctly identify breast lumps as a potential indicator of cancer. But a lump or swelling in any part of the body, including the armpit, neck, abdomen, groin or chest area, is worth having checked by a doctor.

Talk about your toilet habits

Diarrhoea or changes in bowel habits are most likely to be caused by a stomach bug or eating something that disagrees with you. But if you're noticing changes that have lasted more than a few days, for example if your bowel movements are looser for three weeks or more, or you notice any blood when you've been to the toilet, then make an appointment to get it checked out.

Sores and ulcers should disappear quickly – investigate them if they don't

A lot of people get mouth ulcers when their immune system is low or they're stressed. Generally they're nothing to worry about and, as the lining of the mouth regenerates itself every couple of weeks, shouldn't last long. But any ulcer that hasn't healed after three weeks merits attention from your doctor or dentist. The same goes for any sore or spot that lasts for several weeks without healing – get it checked by a doctor.

Difficult passing urine – not just an inevitable consequence of age

Many men find it more difficult to pass urine as they get older, needing to go more often or urgently or being unable to go when they need to. These problems are usually caused by an enlarged prostate, which is a common condition that is not in itself cause for concern. But occasionally these symptoms can be a sign of prostate cancer – either way, men experiencing these symptoms should see their GP. Similarly, while urinary tract infections are the most likely cause of women having pain or difficulty passing urine, this should pass relatively quickly. If it doesn't, then any sudden urges to pass urine or the need to go more often should be discussed with your doctor.

Lost weight without dieting?

It's natural for most people's weight to fluctuate over time. But if you haven't instigated any changes in your diet or exercise regime and have obviously lost weight, then talk to your doctor. And if you're experiencing heavy night sweats you should seek medical advice – these don't always have a sinister cause, and can be brought about by certain infections or medications, but they're worth checking.

Coughing up blood needs to be checked out

If you've coughed up any blood, you should see your doctor, regardless of the amount of blood or frequency. It can be a sign of lung cancer, so needs to be checked out.

Coughs and sore throats

Most of us will experience coughs or croaky voices at some point, normally when we've had a cold. But as with many other changes to your body, anything that hasn't gone away after three weeks or so should be investigated.

Educate yourself on what to look out for

AXA's research found women were more likely than men to identify key cancer warning signs, including breast lumps, changes in bowel habits and irregular moles. But for both men and women, ensuring you're aware of symptoms to keep an eye out for is important. Knowledge is power: understanding what you're looking for means you can any changes checked out quickly.

Know your own body

AXA's research found only 6% of men and 3% of women check their bodies daily for anything unusual. But understanding what's normal for your own body is essential if you're to spot when anything has changed. If you do notice changes that are persisting for a long time, or causing you pain and discomfort, then see your GP.

Don't put off seeing the doctor!

A sizeable 61% of people AXA spoke to admitted they'd delayed seeing their doctor when they spotted changes that could be potential flags for cancer. But early detection of any problems can make a huge difference if any treatment is then needed. Similarly, if changes are harmless your doctor will be able to reassure you. Overall, the sooner you go to see your GP, the better.

Baroness Delyth Morgan, chief executive of the charity Breast Cancer Campaign, added: "Everolimus offered hope to women with advanced breast cancer, whose treatment options are currently limited. The rejection of the drug will be hugely disappointing for these women, especially as it had appeared to show early promising results.
"We hope that this is just a delay rather than the end of the line for everolimus as further data on the effectiveness of this treatment is expected in the future. In the meantime, while not a long term solution, access to the drug is available through the Cancer Drugs Fund."
Rachel Rawson, clinical nurse specialist at charity Breast Cancer Care, added: "We recognise that decisions about approval of cancer drugs are based on many complex factors, including absolute gains in overall survival and impact on quality of life, but this rejection for patients with secondary breast cancer will be extremely disappointing news for those living with the disease who have limited treatment options."