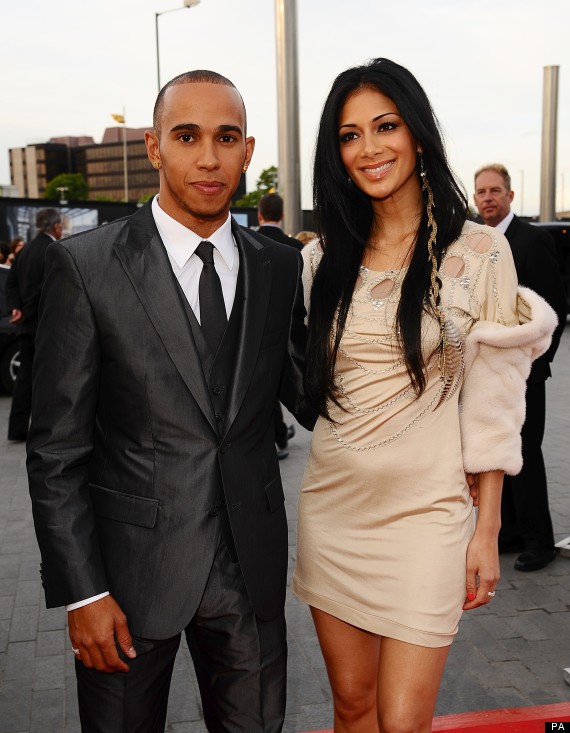 Quizzed about his 'grumpy mood', he said: "You have different people who are able to keep in their emotions – I have a Finnish trainer, for example, who doesn't show any emotion and they are always able to control it," he said.
"Me, I wear my heart on my sleeve and that gets me in trouble a lot of the time and I generally find it very, very hard to fight my emotions.
"I'm going through… I'm trying my hardest to be positive but I'm going through a really, really tough time at the moment with the loss of someone really, really special in my life. My world's turned upside down, but I have a job…"
Asked if he was referring to Nicole, he confirmed: "Yup…but I have a job to motivate my team and if I come in with my head down and negative energy then that goes around to all my mechanics who work day and night, and I don't ever want that. So I'm really trying to pull myself together and keep my head up but it's so hard to do."
Hit play on the video below to watch Lewis' heartfelt confession (begins around 3.10).
Following an emotional performance by a contestant who had written her own song about a breakup, Nicole is said to have commented: "It pulled on my heartstrings. It sucks doesn't it? Really sucks."
Let's hope they can make it work.
Nicole Scherzinger's Best X Factor Moments
SUBSCRIBE TO & FOLLOW UK ENTERTAINMENT