The most anticipated show to hit the catwalk at New York Fashion Week on Saturday (9 Feb) was surely Alexander Wang.
The designer appeared to move on (albeit in baby steps) from the minimalist style he's so famous for, introducing winter-warming fabrics, including mohair and alpaca.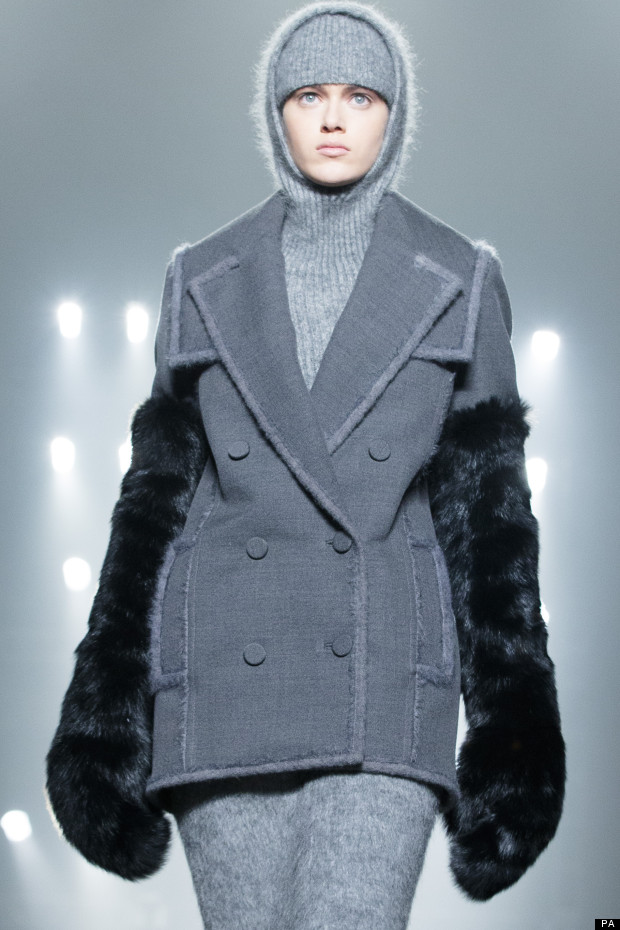 There was a strong focus on outsized outerwear, with back-to-the-80s shoulders, while furry boxing-style gloves, knitted snoods and mini leg warmers made up the accessories.
Laser-cut leather was also a feature, with a neutral colour palette made up of grey, black, brown, and the odd flash of rich red.
See all the pics from the show below:
SUBSCRIBE AND FOLLOW
Get top stories and blog posts emailed to me each day. Newsletters may offer personalized content or advertisements.
Learn more