How about Hathaway? After a secret September wedding, a new pixy crop do, and a lead role in our all-time-fave musical Les Miserables Anne Hathaway is the cover girl for Harper's Bazaar February issue.
Photographer David Slijper captured the leading lady in British, French, Italian and US designers for the interview where she talked love, turning 30 and how she wooed us with her role as Fantine in Les Mis. Who wouldn't wow in a little Valentino, Christian Dior or Alexander McQueen?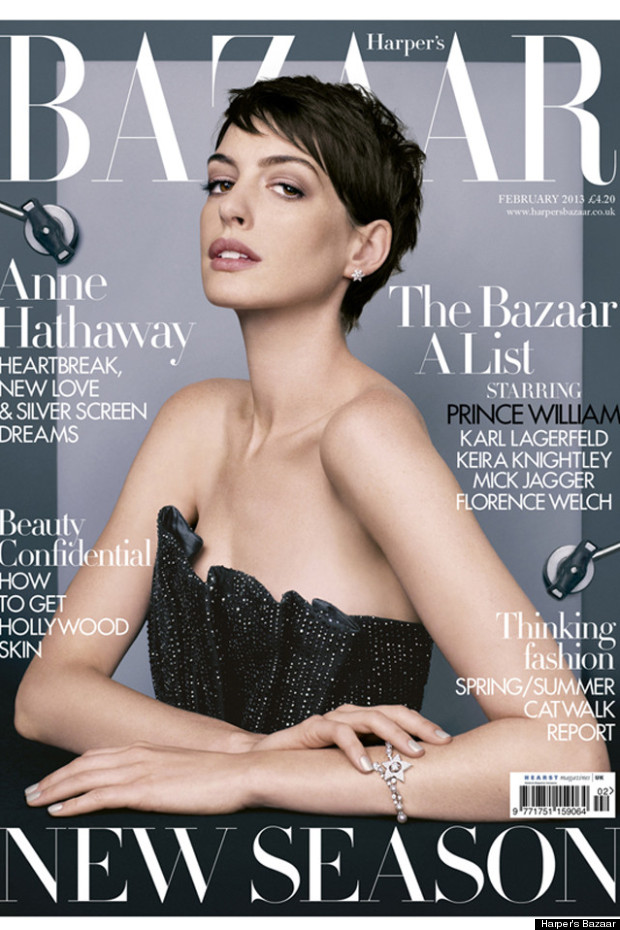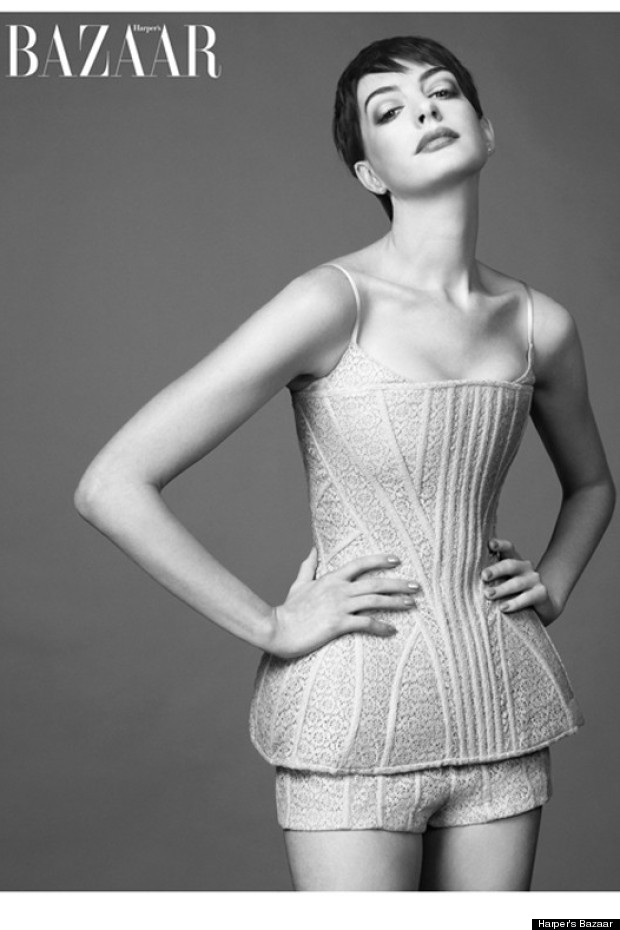 It would appear that she's more than smitten with her new husband, Adam Shulman, as she told the magazine, "I knew from the second I met him that he was the love of my life. I also knew that I couldn't have met him at a worse time... I took my trust out for a ridiculous joyride with him.''
Hathaway also revealed that, "A few days into it [filming Les Misérables] I said "I'm having too much fun, I just want to play with you and I need to be really sad right now." Let's hear it for the happy couple, and bravo to Anne's (must-be-Oscar-worthy) performance. She's got the man, the voice and we think the award is in the bag too!
The full interview appears in the February issue of Harper's Bazaar UK on sale Thursday 3 January. Also available as a digital edition.
Take a look at the red carpet glamour from the world premiere of Les Miserables in London's Leicester Square:
SUBSCRIBE TO & FOLLOW UK STYLE