Brazillian beauty Gisele Bundchen has landed herself yet another Vogue cover - and this time she's showing off her beach body (quite literally - there's much sand involved) for Vogue Paris.
The supermodel appears on the cover in nothing but a tiny pair of bikini briefs, with sand all over her perfectly proportioned derriere.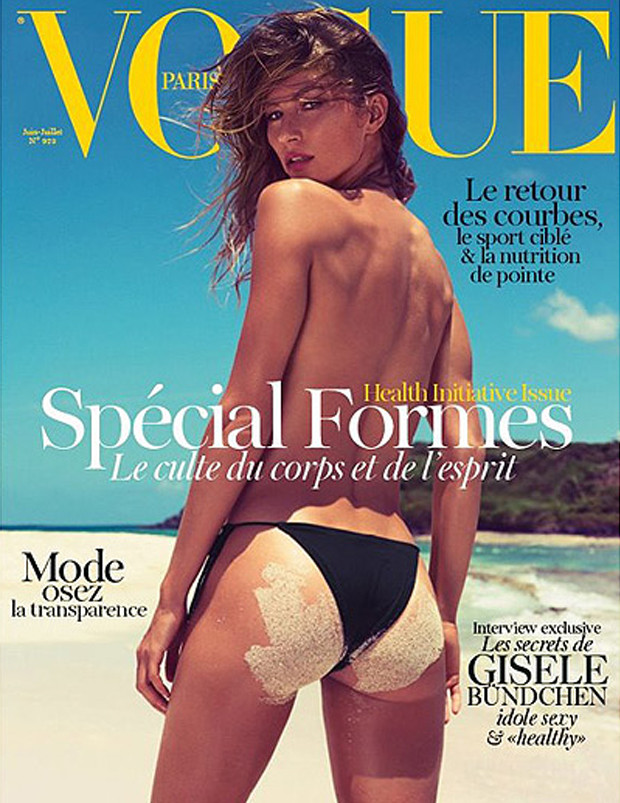 It's all making us feel a bit depressed about being at work on a dreary Wednesday in London right now, when we're give our right arm to be frolicking on a sandy beach. (With or without a topless Gisele. We're not fussy.)
SUBSCRIBE AND FOLLOW
Get top stories and blog posts emailed to me each day. Newsletters may offer personalized content or advertisements.
Learn more