What's going on with the celebrity 'diet-ditching' this week? First we spotted Mila Kunis filling up on pizza on her latest film set, and now Kelly Brook has tweeted a pic of herself about to tuck into a ginormous burger.
The model showed off an Instagram pic of her enjoying the delights at London's famous Burger & Lobster restaurant.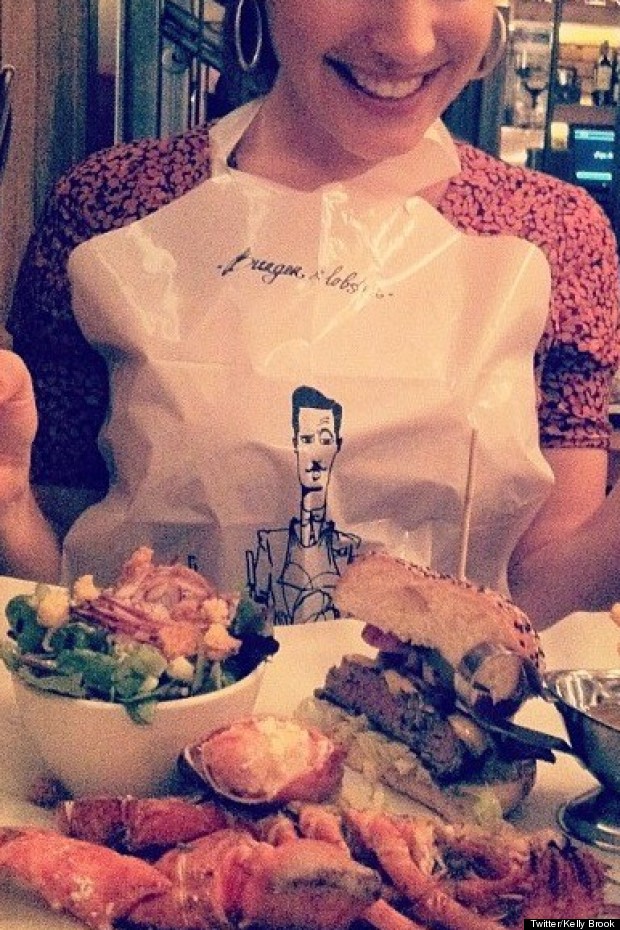 An enormous salad, a bucket of chips, and a host of lobster tails completed the feast, which, surely, boyfriend Thom Evans helped her devour.
And, of course, she donned the stylish Burger & Lobster apron to carry out the job.
See more Kelly Brook pics here:
SUBSCRIBE TO & FOLLOW UK STYLE