Who better to share her stylish city secrets than former fashion editor and TV presenter Caryn Franklin? The co-founder of All Walks Beyond The Catwalk has teamed up with LateRooms.com to create the definitive guide to fashion breaks in the UK and Europe. We asked her to reveal her Little Black Book to London boutiques, share her favourite fashion cities and give top tips on efficient packing.
What is you favourite fashion city in the world?
Paris! France is home to many fashion memories for me - it was the first place I saw the opulence of fashion in the late 80's and I've interviewed many French designers including Yves Saint Laurent. More recently I also had an amazing lunch with Azzedine Alaïa, the Tunisan-born French fashion designer and contemporary legend, at his studio after seeing an i-D exhibition, which he was hosting. I made a documentary on Agnes B and spent time with her at her studios and I've also visited and filmed at some of the Ateliers that create the hand beading for some of the couture collections. I've been very privileged to see behind the scenes and meet the people...huge teams of creatives who support the designer. Of course, there's something about Paris Fashion Week- the Carrousel du Louvre, taking in the palatial space and the creative buzz. It is an experience like none other.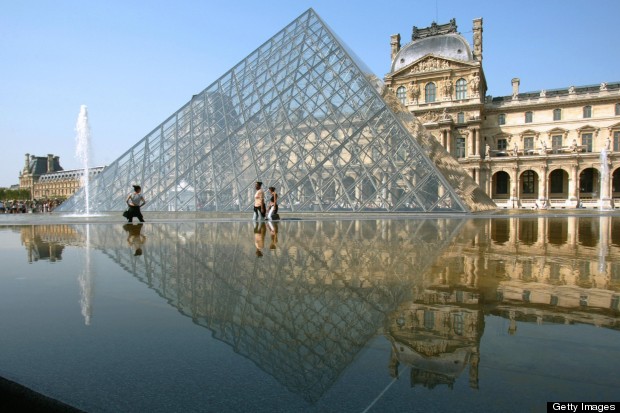 In terms of shopping, are there any hidden boutiques we can add to our little black book?
London is full of hidden boutiques. Here are a few of my favourites:
Dover Street Market: With an essence of exclusivity as it is set apart from the streets flooded with Oxford shoppers, Dover Street Market houses eclectic, cutting edge, quality pieces. Alexander McQueen, Lavin, Yves Saint Laurent, and Christopher Kane can all be found at the Dover Street Market, which in manyways feels more like a modern art museum than a department store. On the top floor, the Rose Café provides a homey oasis, perfect for relaxing and grabbing a bite after a long afternoon of shopping.
Junky Styling:
Junky Styling on Hackney Road is a stylish spot and the product of ethical masterminds. Dedicated to reusing, revamping, and recycling clothing, store designers take old clothes and reconstruct them. This could encompass anything from changing the cut of a jacket, turning an old blouseinto an interesting scarf, or compiling an entirely new piece from multiplegarments. Junky Styling evokes a down-to-earth energy and takes avante garde fashion to a new level.
Vivienne Westwood Flagship:
One of the UK's most renowned and talented designers, Westwood is known for her ability to reach into history for inspiration that oozes with individuality. This flagship store is a must see on Conduit Street!
Present:
Containing sophisticated fashion with an effortlessly hip edge, Present on Shoreditch High Street is fantastic for menswear. Its clothing ranges from graphic t-shirts to high fashion tailoring. The store also sells luggage, sunglasses, vinyl toys, stationary, and quite a collection of magazines. Also, it is worth mentioning that there is an amazing hand pull coffee machine, deemed by many as "the best in the world," in the store's front end, so I highly recommend indulging in a cappuccino while indulging in the style.
What and where is the most stylish hotel you've stayed in?
Schlosshotel im Grunewald - This historic villa was built between 1912-1914 and first came into service as a hotel in the early fifties. The same team behind the renovation of the Sanssouci Palace in Potsdam haveturned their hand to this classic building, which has been faithfully restored to its former glory. None other than haute couture guru Karl Lagerfeld has placed his unmistakable stamp on the interior design, a blend of understated whites, creams and greys. There are a number of guest suites available boasting such luxuries as canopy beds, antique furnishings, palatial high ceilings and original period oil paintings. The hotel's location is an ideal base to explore the many designer stores and boutiques of the city's famous Ku Damm.
Can you share any tips for finding fashion hotels on a budget?
LateRooms.com is a great for finding a stylish stay in any city. It is fantastically easy to use and provides great information to help select the hotel that will work best for you. Search the city of choice with the dates of your journey and be ready to have countless options - complete with each hotel's distance from the city centre, genuine guest reviews, and availability.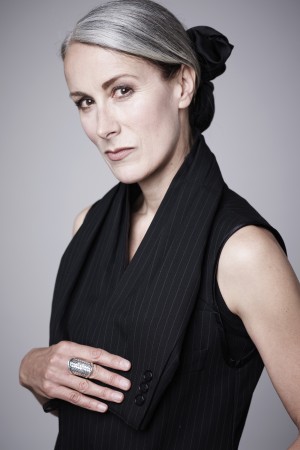 What are your style essentials for a chic city break?
Packing as many multi-tasking items as possible - both beauty products and garments. For example, in terms of beauty products, a cream powder blusher is always great and can be used on eyes aswell. Also, I love Ariane Poole's concealer and The Body Shop's lip liner. For the wardrobe, you can never go wrong with a tie-at-the-waist trench coat, footless tights, strappy sandals, and cross-the-body satchel bag. Satchels are great because they keep everything close to your body and your arms free, which enables you able to move unrestrictedly. Printed tunic dresses are a must as well. They are much simpler thanseparates. You can throw them on over everything. Oblong, colourful scarves are my solution to accessorizing on the go. They can be wrapped around the neck several times,hung loose, or tied up in hair for a bit of fun. Finally, black tailoring, such as a fitted dress, with a trench coat and kitten heels can be an easy, chicoutfit for an evening out.
What are your top tips for packing efficiently, to leave enough space for new purchases?!
I always fold, roll, and then pack my garments like sausages. I lay tailoring flat over the top. Leaving enough space for new purchases is always a bit tricky, but I have two suggestions. First, do not pack anything that you are questioning. Be realistic, if you never wear that stripped dress at home then the chances of you wearing it on vacation are quite small (Unless it is a weather contingent item of course. Just because you haven't been wearing your swimsuit in rainy London, does not mean you should leave it at home for you vacation in sunny Monaco!) Secondly, I sometimes pack an easily collapsible tote. It takes up almost no room in your suitcase, and you can use it to carry new purchases if you're planning on shopping quite a bit on your vacation.
Which trends should we be saving up to shop for?
Digital floral prints will be everywhere. They are much more graphic, and by buying one item, such as a blouse, your wardrobe will be immediately rejuvenated. For the braver among you, why not try a digital floral print midi-length dress? Outwear is full of new voluminous shapes, which means boxier jackets and coats will be in stores. Choosing to sport such items will instantly produce a fashion forward look. If you loved peplums, there are still plenty this time round as plenty of belted-waist looks are on the catwalk providing classic finish. Every season has a colour preference, and this one is no different with garnet, black, and green being key.
The accommodation experts at LateRooms.com have teamed up with Caryn Franklin to create some fashion inspirational suggestions for breaks for your every need in the UK and Europe. To find out more head to inspiration.laterooms.com
SUBSCRIBE TO & FOLLOW UK STYLE