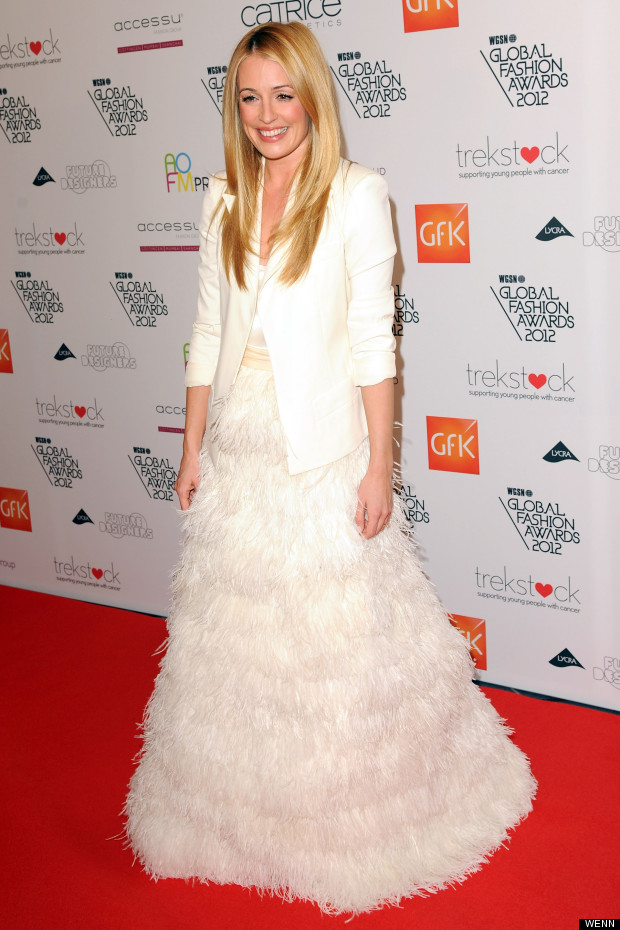 What: The Cat who's had far too much cream! We don't want to burst the newlywed bubble, but the wedding is over, isn't it? The TV presenter chose to wear this bridal-worthy meringue to the WGSN Global Fashion Awards in London, teaming it with a matching (or not?) suit jacket.
Where: The Savoy Hotel, London, 5 November.
Verdict? The loo roll wants its holder back... We know feathers are in, but this might be taking the trend a tad too far.
More fashion fails to wince over:
SUBSCRIBE AND FOLLOW
Get top stories and blog posts emailed to me each day. Newsletters may offer personalized content or advertisements.
Learn more