If anyone could guarantee that this is how we'll look and dress at 48, we'll sign up right this second.
Recently we've seen Oscar-winning actress Sandra Bullock in a whole new style light and we'll readily admit that we need a bit of whatever she's having.
Gone are the stuffy, structured red-carpet gowns of old and in their place stands barely-there frocks, cute sun dresses, a whole lot of black leather and now this, airport style with serious bite.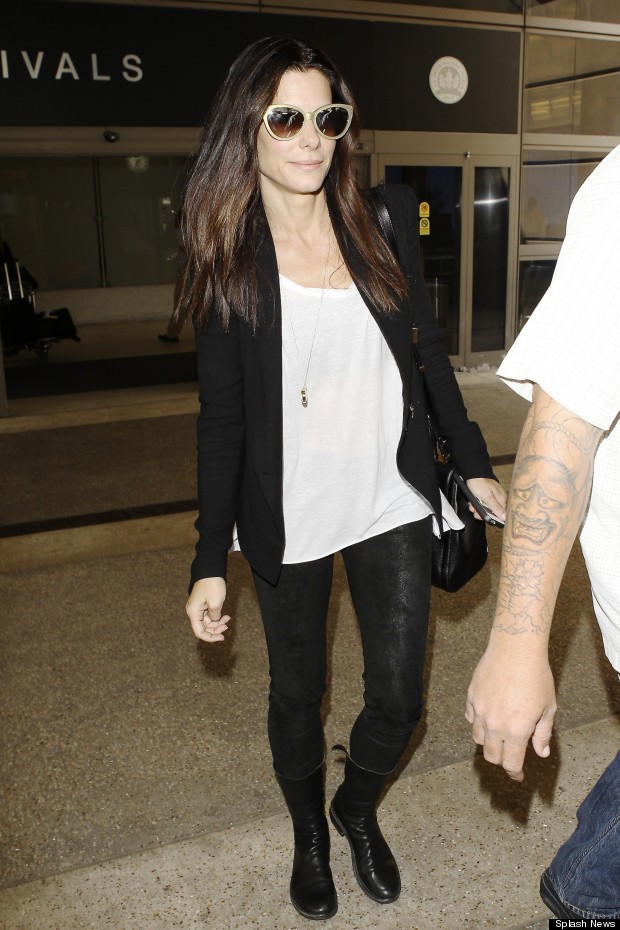 Emerging from her jet at Los Angeles airport after a long-haul flight from Oz (where she's been promoting her new movie The Heat), Sandra looked cool yet glossy, not to mention as fresh as a daisy, in a monochrome ensemble of casual separates. It's a simple look centred around classic staples like a white T-shirt and a sharp blazer but it hits the mark. This is airport style as it should be - easy breezy effortless.
Proof that it's never too late to change up your style - and reap the handsome rewards. #applause
Here's our pick of the best statement shades:
SUBSCRIBE TO & FOLLOW UK STYLE