A very pretty-looking Kim Kardashian appeared on The Tonight Show With Jay Leno this week, and scotched rumours she would call her baby North West - but did admit to liking the name Easton West (uh oh).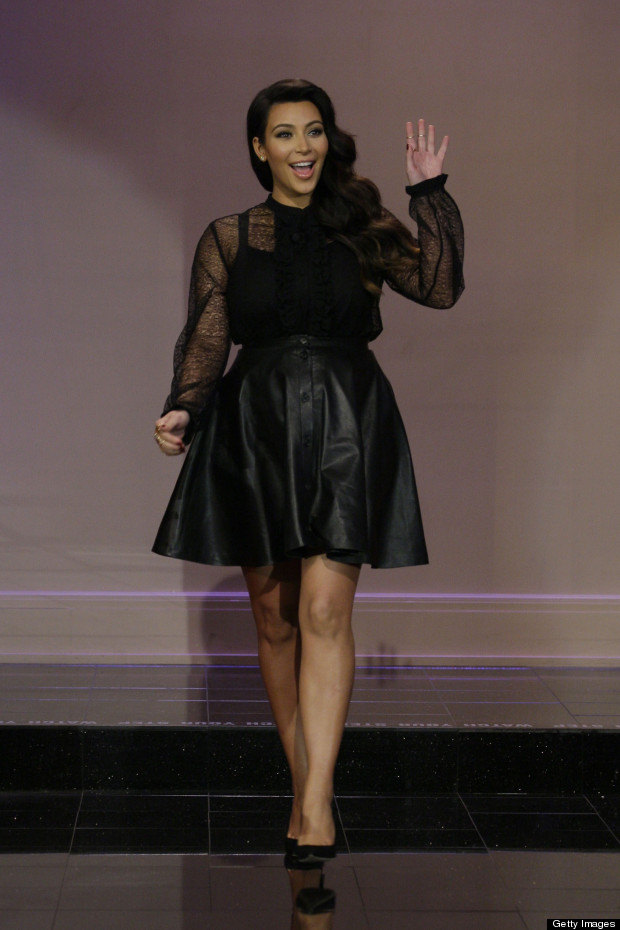 According to the Daily Mail, she told host Jay: "We have a list, and some of them are "K" names some of them aren't.'
"[North] is not on our list. But you know what name I do like - but it probably won't be on [our list]... I like Easton - Easton West - I think that's cute."
Erm, we'd probably stick with a K name...
Meanwhile, Kim was looking super-cute in a black skater skirt with a long-sleeved sheer black top tucked in and her hair in vintage waves.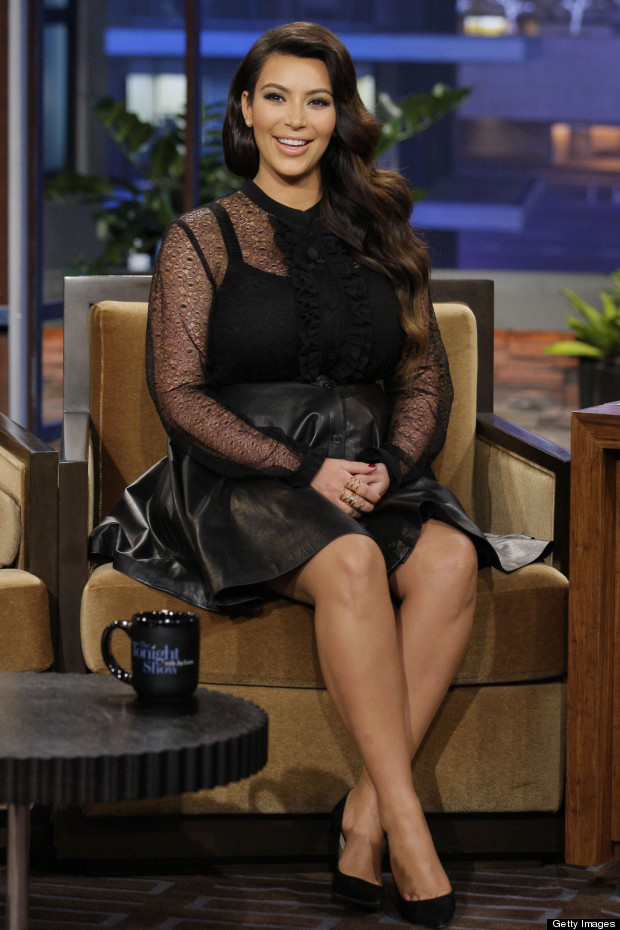 She also opened up about her appearance, and "bullies" critiquing her weight, saying: "I think it's a little bully-ish to call a pregnant woman fat.I mean what do you expect? I hope I gain weight. I'm a little heavy."
She added "there's just more to love right now, and said: "I have the rest of my life to be skinny and to lose weight and I'm not really worrying about it. If I have a craving I'll go for it."
What a refreshing attitude...
More KK style coming up:
SUBSCRIBE TO & FOLLOW UK STYLE