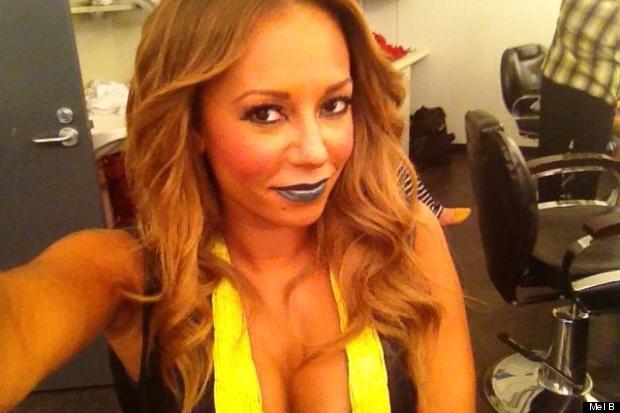 Mel B tweeted a picture of herself trying out a new beauty look for Australian X Factor today - but did it work? Well, it certainly reminded us of a niche diet attempt by Fashion Priest that we'd been trying to forget, so thanks for that, Mel:
"Oh this brings me back! The MyDaily girls will remember that this is exactly how I looked for that one week I tried the 'Blue Raspberry popsicle only' diet [DARK DAYS, INDEED - Ed]. 'Twas a hideous look at the time but I did manage to fit into my vintage Givenchy corset cassock for the weekend. Maybe that's what Mel's up to? [I'm sorry - you think she needs *more* uplift?! - Ed]"
For a more traditional lip look, check out the gallery below:
SUBSCRIBE AND FOLLOW
Get top stories and blog posts emailed to me each day. Newsletters may offer personalized content or advertisements.
Learn more