Balenciaga
foretold frills and fabulous ruffle during Spring/Summer 2013 fashion week and the trend is already being taken on by the likes Freida Pinto. Yes, the girl's got it.
Freida was at the Indian Film Festival of Los Angeles this week for the opening night gala for
Gangs Of Wasseypur
. Her look? Think little red dress, think asymmetric, think a flutter of frill.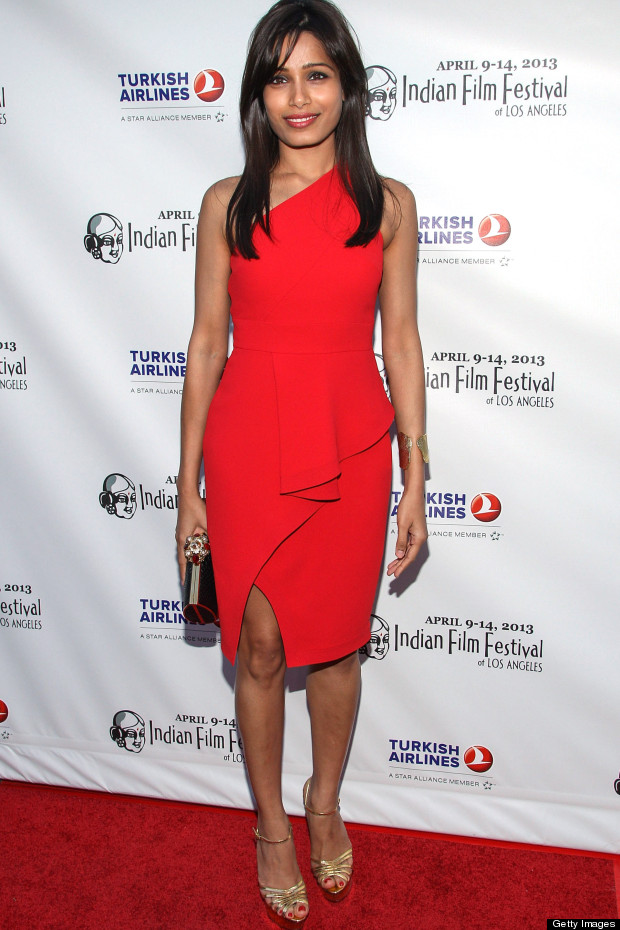 Here's how to shop for frill and flounce this season. These pieces are guaranteed to make your outfit a lot more fabulous: