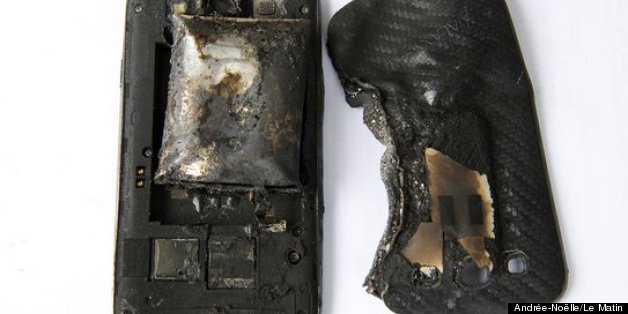 A Swiss woman has claimed that her Samsung Galaxy S3 exploded, causing severe burns on her leg.
Fanny Schlatter, 18, told Le Matin that she was carrying her phone in her pocket when it combusted.
But it is not known for sure if the phone exploded - and if it did, how widespread (or isolated) the issue really is.
See some photos of the phone and Schlatter's injury below (GRAPHIC):
Galaxy S3 Reportedly Explodes In Girl's Pants Pocket
SUBSCRIBE AND FOLLOW
Get top stories and blog posts emailed to me each day. Newsletters may offer personalized content or advertisements.
Learn more