Good golly Miss Holly - you look amazing.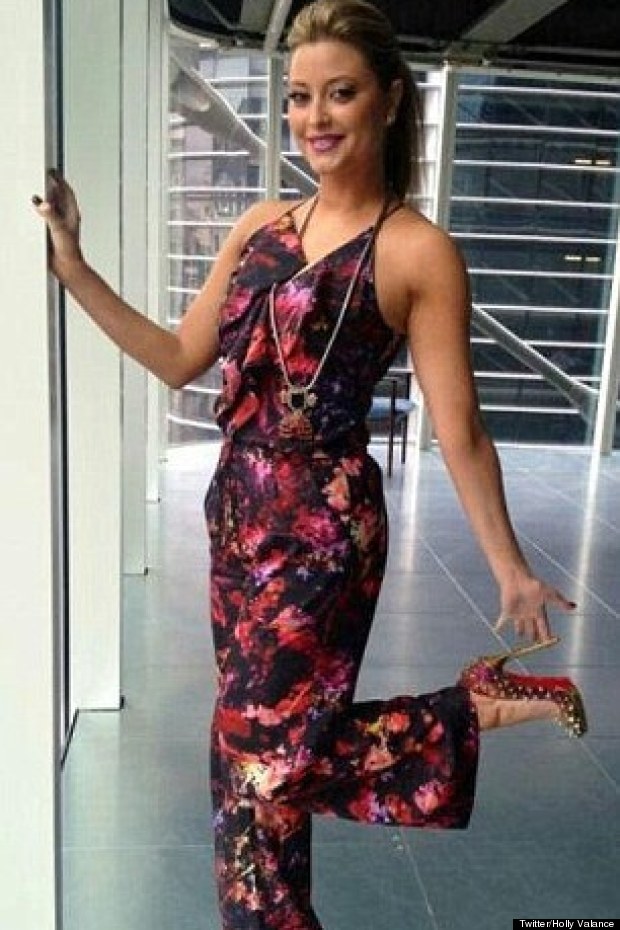 We're not really into analysing dress sizes of the stars here at MyDaily - women are beautiful slender or curvy - but we couldn't help but notice how wonderful Holly Valance was looking in her printed jumpsuit in a pic she recently posted on Twitter.
The star has been following James Duigan's 'Lean and Clean' diet plan in a bid, she says, to "live life better" and, we presume, to feel as fabulous as she can for her upcoming wedding to billionaire businessman boyfriend Nick Candy.
The fun-loving star also posted pics of herself simulating fat poses - poking fun at unfair press reports on her weight - as well as a bottle of water and a lettuce leaf, jokingly writing: "Lunch is served".
Whatever the reason for her shape-up, we think she looks amazing - but she always does, anyway.
Love Holly's ponytail? See more glamorous celebrity updos here:
SUBSCRIBE TO & FOLLOW UK STYLE