Ever since Victoria Beckham hit Baden Baden in hot pants and heels during the 2006 World Cup, footballers' wives and girlfriend have been hogging the limelight. However - after two weeks of the best Wimbledon ever and a new national hero, it's time to say hello to the WAGs of tennis. (Sorry, Coleen and co, but your time is over).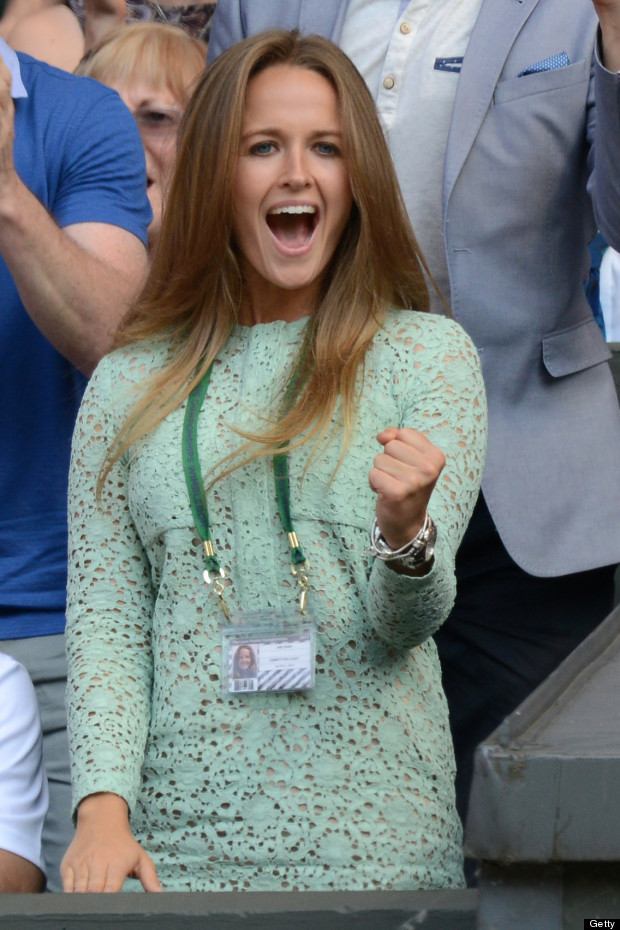 So - while it's safe to say we've got the football WAGs style sussed - what does it take to dress like a tennis girlfriend? After watching Kim Sears cheer, clap and swish her hair for Andy Murray over the last two weeks - one thing is clear: those hot pants and heels? They're just not going to cut it on centre court.
In fact, in Kim's case, the look is more Kate Middleton than Kim Kardashian. This means that lace dresses, blazers, cardigans, wedges, pastels, floral prints and oversized sunglasses are all essential when supporting your tennis player boyfriend or husband. (See Novak Djokovic's girlfriend Jelena and Roger Federer's wife Mirka for two more champions of this style).
And one last thing? If Sears has taught us anything over the last fortnight, it's that hair is important. When it comes to locks, the glossier and perfectly blow dried, the better.
Don't believe us? Just take a look at these top tennis WAGs:
SUBSCRIBE TO & FOLLOW UK STYLE