Jennifer Lawrence is having a bit of a moment. After her success as the star of The Hunger Games and landing a Vogue cover, Dior has named her their new face of the Miss Dior handbag collection. (Perhaps this explains the tie-dye Dior gown below).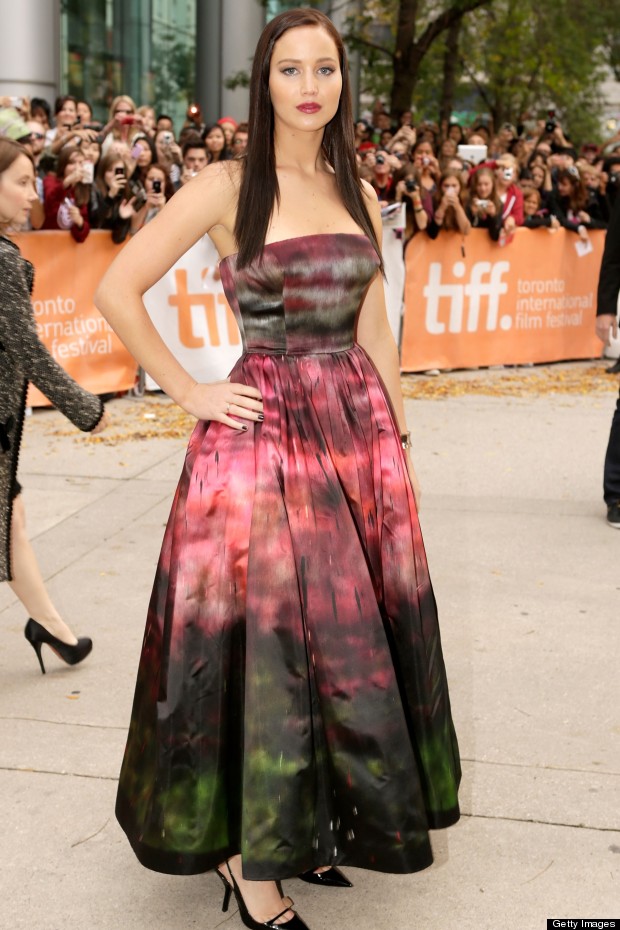 Following on from Mila Kunis, who starred in the handbag adverts this year, Lawrence will appear in her first campaign in March 2013.
Raf Simons, Dior's Creative Director, said in a statement, "Like everyone else, I first discovered Jennifer Lawrence in the roles she played in action movies. I was, of course, struck by her incredible on-screen presence in these blockbuster films, but also impressed by her powerful interpretations of subtler, more rounded characters. Her youth and her classic beauty, but also her force of character and the complexity she's capable of embodying at such a young age, are, for me, both unique and very moving".
Not exactly a bad job to land, but is Lawrence a good replacement for Kunis, who let's face it, looked nothing short of stunning in her Dior photoshoot? Let us know your thoughts in a comment below and see more of the star in her perfect 10 below:
SUBSCRIBE AND FOLLOW
Get top stories and blog posts emailed to me each day. Newsletters may offer personalized content or advertisements.
Learn more