We never doubted Jessie J had an incredible vocal range but her onstage performance during American Idol 2013, the final results show, totally confirmed it. Damn, the girl can hit the high - and low - notes.
As for Jessie's stateside onstage style - she went for a plunging print playsuit, black stilettos and oversized ghetto gold earrings all of which worked with the cropped blonde do.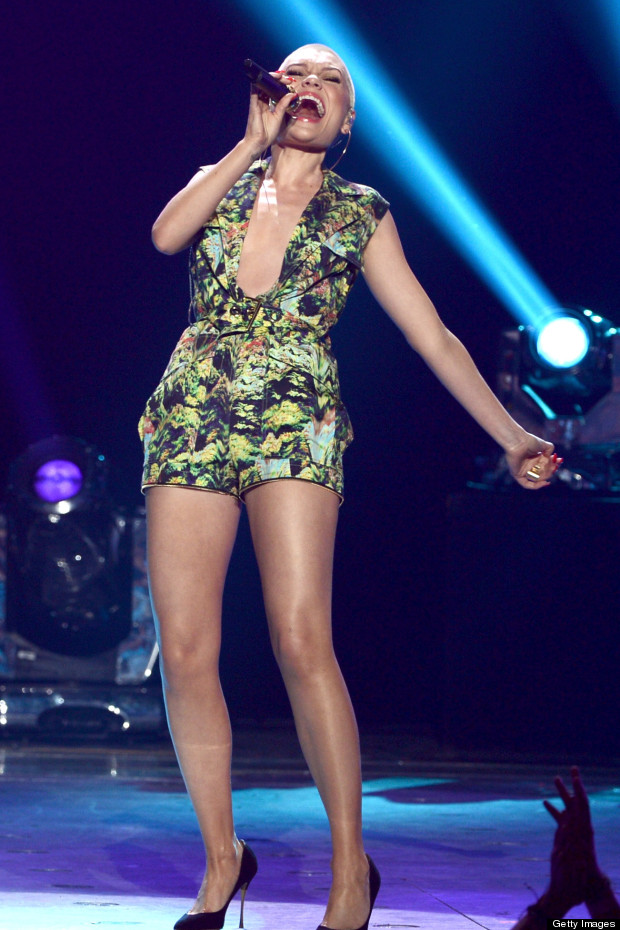 Jessie performed with finalist Angie Miller to show her exactly how to bring down the house. And she wasn't the only lady representing British talent either - Emeli Sande also belted out a cracking performance. Even the likes of J-Lo pitched up to perform her new single Live It Up, check out ALL the onstage pictures in our gallery below:
SUBSCRIBE AND FOLLOW
Get top stories and blog posts emailed to me each day. Newsletters may offer personalized content or advertisements.
Learn more