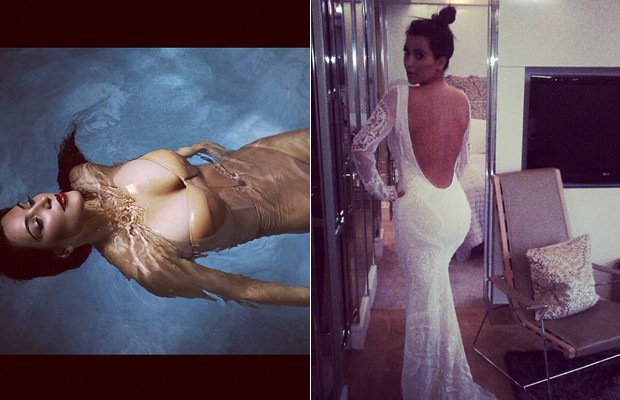 Perusing Kim Kardashian's Instagram account (which we were doing for purely fashion-related reasons) we found her latest two photos which are as ridiculous as ever.
One is of Kim in a white Pucci dress which is basically the same as feeding the internet an "OMG IS KIM KARDASHIAN MARRYING KANYE?" story. The other is basically what happens when you decide to go swimming with full makeup, a pair of Spanx, a t-shirt bra and a production company.
But - important question - of the two ridiculous pictures, which is the ridiculous-est?
Related on MyDaily:
SUBSCRIBE AND FOLLOW
Get top stories and blog posts emailed to me each day. Newsletters may offer personalized content or advertisements.
Learn more