Kim Kardshian slipped into no less than three outfits while doing TV appearances (and a bit of shopping, obvs) in New York on Tuesday.
Her first two outfits were something of a success (put up the bunting, break out the bubbles!). There was a silk lace top tucked into a cream skater skirt for her spot on Good Morning America (we like):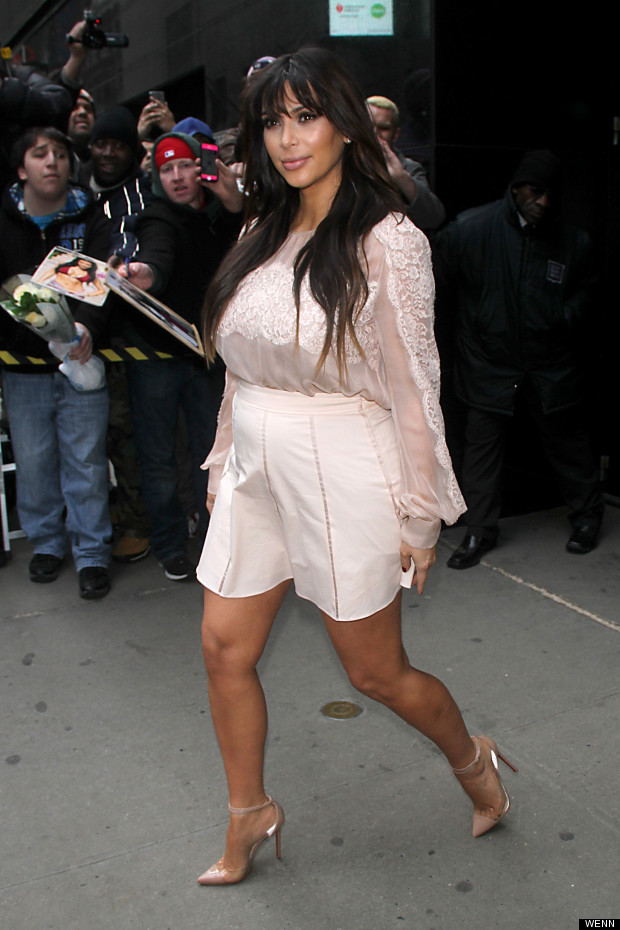 Then there was a nude fit-and-flare frock for Live With Kelly And Michael (we also like):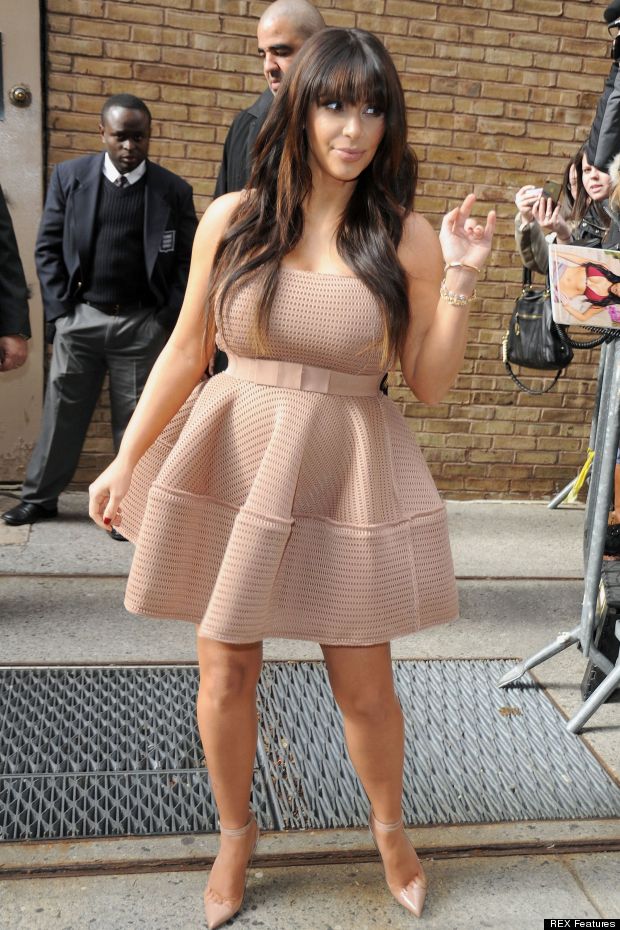 But then there came a rather unflattering super-tight mustard leather dress, which we're not entirely sure about ( we don't like as much):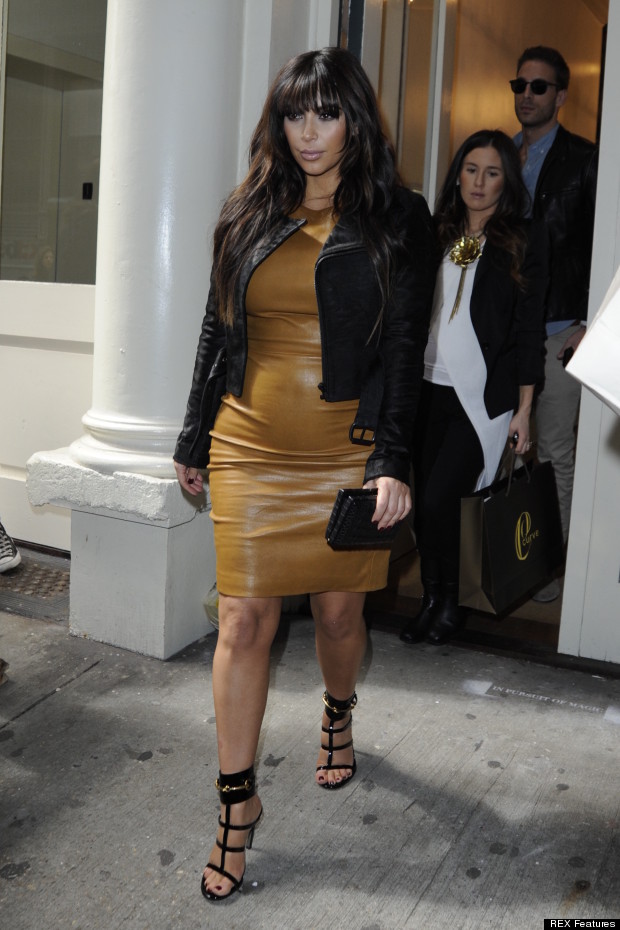 While we can appreciated the butter-soft leather jacket, sexy cage heels, and perfect hair and makeup (lovin' the new fringe), we couldn't help but notice how mustard leather should look, when we spotted supermodel Karolina Kurkova rocking the look on the other side of town: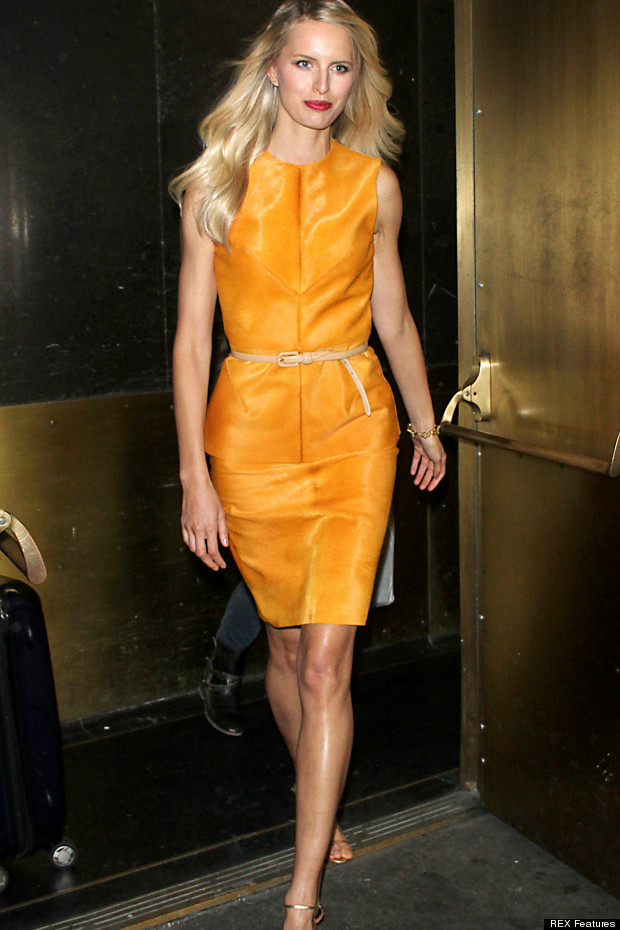 It might seem a bit unfair to compare style notes with a mum-to-be and a super, but all we're sayin' is: stick to the skirts, steer clear of the leather.
More Kim coming at ya:
SUBSCRIBE TO & FOLLOW UK STYLE