When in Rome London, do as the Londoners do. We can only assume that was Kourtney Kardashian's mantra as she hit LDN town this week and did her very best to embrace British style.
We hate to break it to you Kourts, but just because our flag is red, white and blue doesn't mean we go around sporting ensembles in the aforementioned colours all the time.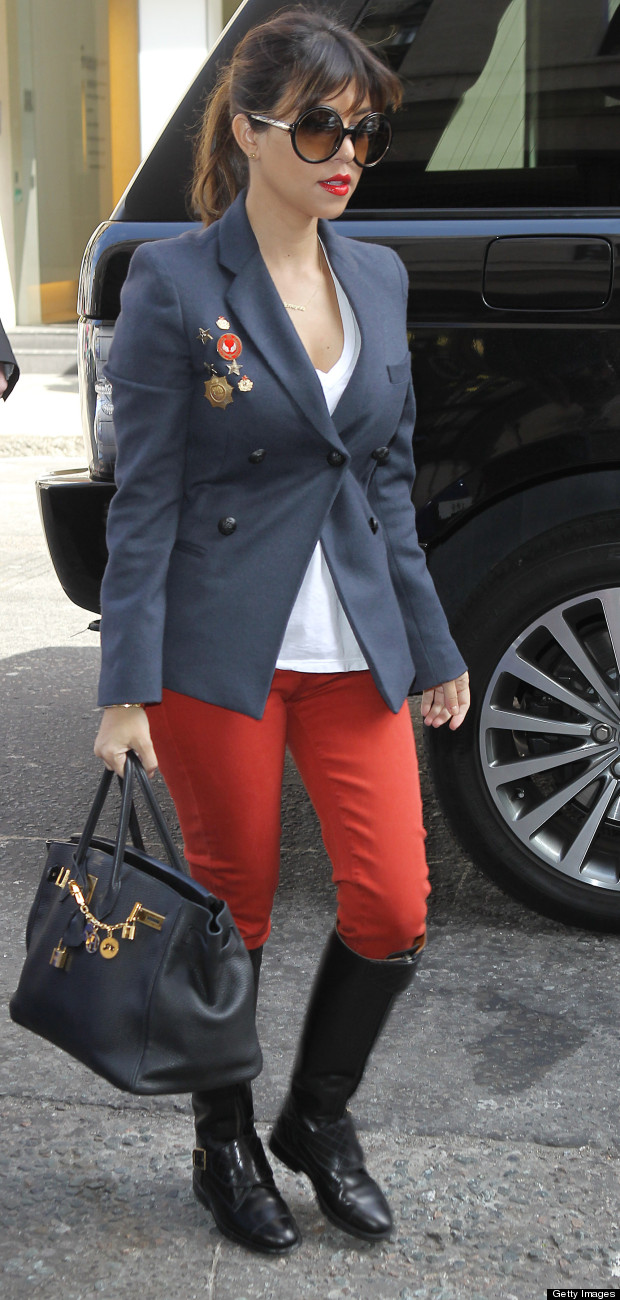 The reality telly star stepped out in a blazer (complete with military pins), red jeans, white tee and riding boots. Teaming her look with an oversized tote and Victoria Beckham-esque shades, we're guessing the American was trying not to look like a tourist. Fail.
Perhaps KK was out for a spot of afternoon tea or some such typically English lark...
More from Kourts:
SUBSCRIBE TO & FOLLOW UK STYLE