Hmm, this is a confusing fashion moment: Rupert Bear seems to be having an identity - and gender - crisis.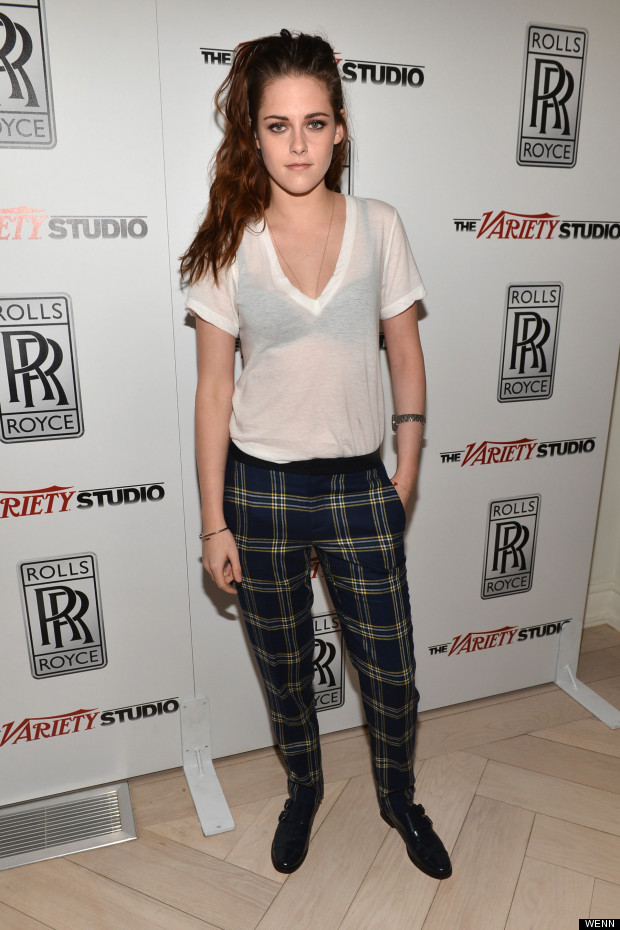 Oh, phew, it's just Kristen Stewart borrowing a pair of his trews, and teaming them with a see-through white T-shirt with a black bra underneath. You had us thrown, Kristen!
The actress opted for the "sexy" tomboy chic for The Variety Studio: Awards Edition held at a private residence in LA. She paired the trousers with equally androgynous patent black boy shoes, and scruffy I-don't-care hair.
SUBSCRIBE AND FOLLOW
Get top stories and blog posts emailed to me each day. Newsletters may offer personalized content or advertisements.
Learn more