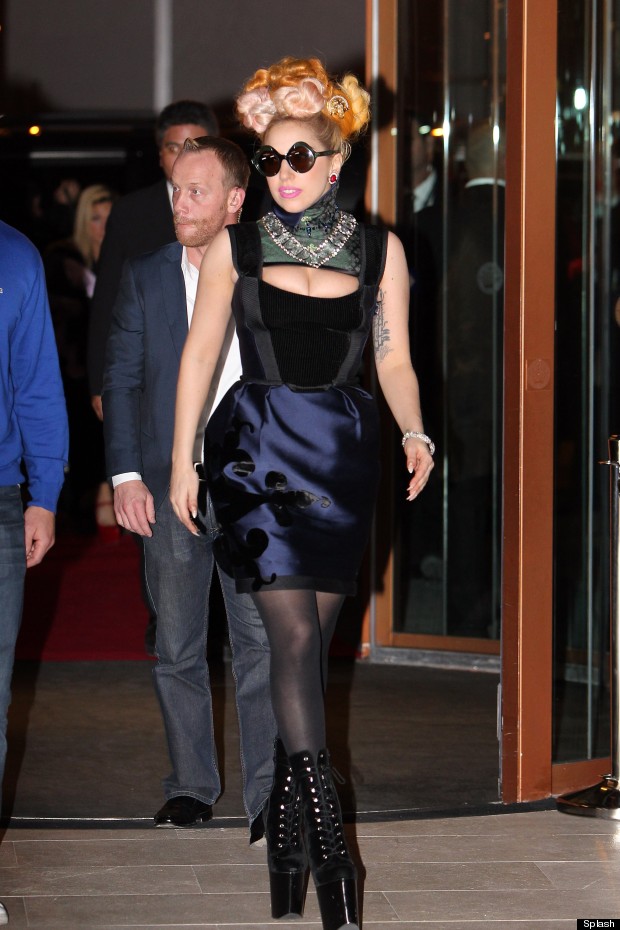 What? Is it a wig? A hat? Or has some poor hairdresser had fun knotting Gaga's Rapunzel-length locks into these colourful little bundles? Either way, it's the most interesting hairstyle we've seen from the singer in a long time. The rest of her outfit was pretty standard for Gaga - lace-up platforms, cut-out dress, hot pink lipstick.
Where? Perth, Australia, 5 July
Verdict? We can't help but wonder what Gaga could hide/lose in that head of hair... guesses are welcome in the poll below and for more of the star, see her style evolution:
SUBSCRIBE AND FOLLOW
Get top stories and blog posts emailed to me each day. Newsletters may offer personalized content or advertisements.
Learn more