It's that time of year when the stars AND the supermodels don their red nose for Comic Relief. Goofy posing and silliness? We're all over it - as is supe Lara Stone who has made her mark on the "funniest face" campaign which is seeking to find just that. Eyes on the prize too because the winning funny face will bag tickets to see Jessie J in October. Who by the way will be shaving her head for Red Nose Day! Amazing.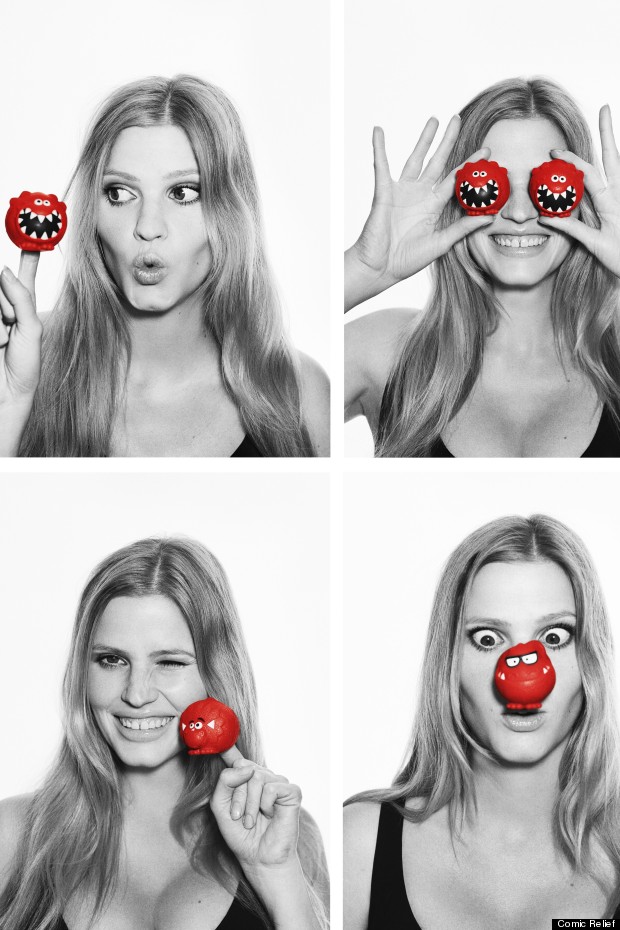 Lara said: "The Funny Faces competition is a fantastic way for everyone to get involved and support Comic Relief by doing something funny for money. Just grab a red nose from Sainsbury's and strike a pose!"
You can get your red noses in Sainsbury's stores now, so go and get funny with it.
Whilst we're talking supermodels - take a look through our gallery of the greatest of all time:
SUBSCRIBE AND FOLLOW
Get top stories and blog posts emailed to me each day. Newsletters may offer personalized content or advertisements.
Learn more