Ermahgerd! It's Victoria Beckham in hardly any clothes. Front page stuff, we know.
The Artist Formerly Known As Posh took to Twitter to share this saucy selfie of, er, herself as she posed in front of the mirror in heart print bloomers, matching jacket and a teeny tiny crop top. But hey, wait a minute, we think some random's got their hand caught in her hair extensions...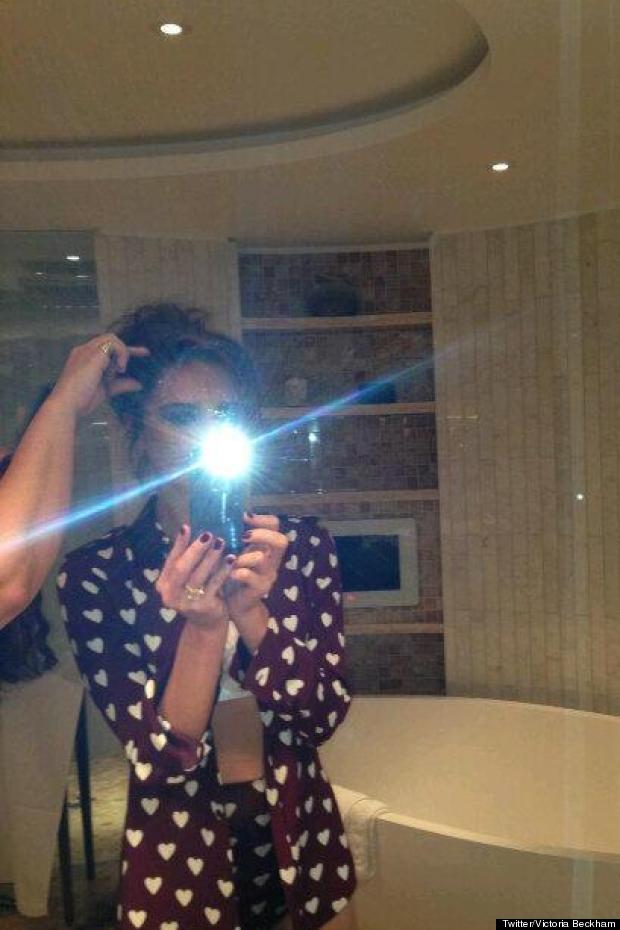 Going by VB's recent twitpics were at odds whether she actually ever does her own hair, like ever. Well we suppose if we were a former Spice Girl-turned-fashion designer with a sexy footballer for a hubby we would have someone else sort out our barnet too.
Remember when Posh wasn't so stylish? No? Need to refresh your memory? You're in luck:
SUBSCRIBE AND FOLLOW
Get top stories and blog posts emailed to me each day. Newsletters may offer personalized content or advertisements.
Learn more