There's lots of talk about hanky panky when the gang was back in Verbier and Lucy - gasp! - claims she got "balled". Will Gore is confused, but not as confused as poor Jamie...
Smut was in the air on Made in Chelsea last night. First up there was Binky and Lucy chatting away about how the latter had apparently snogged Jamie during last week's skiing trip to Verbier. Although, I'm afraid to say, "snogged" wasn't actually the word Lucy used.
Instead she said that Jamie had "balled" her in the hot tub. I'm not ashamed to admit that I'm not au fait with this particular piece of posh patois. Maybe balling refers to an expression of courtly love harking back to Chaucerian times. From the way that Binky was smirking though, I suspect it stands for something a tad cruder.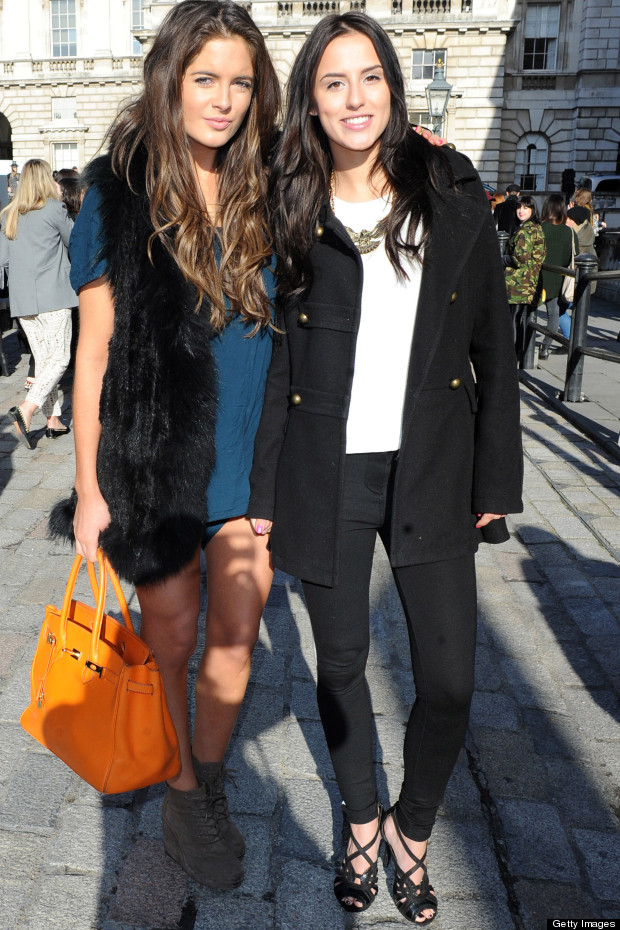 As Lucy slurped her tea, Binky continued to keep the tone at basement level by going on about how her mate was drinking "Cupid juice," a line that would have held its own in the best of the Carry On scripts. This little exchange had nothing, however, on the chat going on across town between Ashley and Ollie. Films were also up for discussion but of the kind that make the Carry On series seem like wholesome Disney cartoons by comparison.
Ashley, you see, had discovered one of Ollie's gay porn flicks while she was sorting out his DVDs. The film, in case you are keen to Google it, was called "Dream on Straight Boy" (CD Universe describe it as: "The story of Brodie, a hot straight boy with a big problem").
Surely rule number one for any fella who tells their girlfriend they are straight is to not keep your man love movies in the rack amid The West Wing box sets and James Bond collection? Ollie tried his best to allay Ashley's fears about his sexuality – he's with her and happy was the key message, but she didn't look entirely convinced. You could see it her eyes. She couldn't get "Dream on Straight Boy" off her mind.
Elsewhere, the MiC crew descended on London Fashion Week and managed to find a party low rent enough to allow them all in. Here a fair few dramas unfolded. A recently split up Spencer and Louise had a showstopping row. Louise, who could only be more of a doormat if she had the word "Welcome" plastered on her forehead, went mad at her ex because rumour had it he had slept with someone in her bed while she had been out of town. Spencer, the cad, couldn't even be bothered to deny it convincingly.
Things weren't much better for his pal Jamie who brought along girlfriend Tara to the bash. He looked increasingly shifty as the night wore on and Lucy circled, seemingly ready to spill her hot tub secret. Jamie had earlier told Francis that he couldn't remember whether the holiday indiscretion had happened or not and, despite myself, I'm actually inclined to give him the benefit of the doubt on this one.
Jamie, as many will know, is heir to the McVitie's biscuit fortune and entirely by coincidence has the same IQ level as half a Digestive. Therefore it's completely plausible he'd forget a quick "balling" in a jacuzzi. Not that Lucy should be offended - I'm sure there are mornings when remembering his own name is a bit of a struggle.
CATCH UP...
Episode Two: Jamie's Got A Girlfriend! But Tries It On With Phoebe Anyway
Episode One: Made In Chelsea's Back! And Spenny's Got Beef With, Like, EVERYONE
SUBSCRIBE TO & FOLLOW UK STYLE