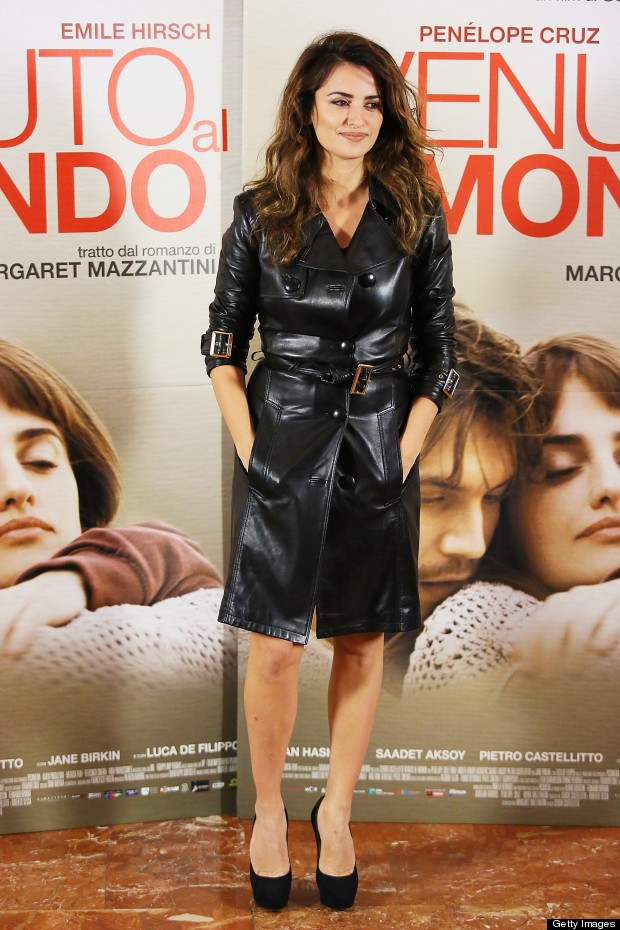 What? We thought it was just K-Middy that did the coat-dress thing but now Cruz has jumped on the bandwagon too. The actress was in Rome today to promote her new film, Venuto Al Mondo (Twice Born), and she swapped her usual figure-hugging gowns for this leather Versace trench. She left her usually straight locks a little more tousled too and her look was complete with a pair of suede platforms.
Verdict? So, does Penelope's coat-as-a-dress look work? Let us know in a comment and see more celebrity fans of leather below:
See what Penelope and her sister Monica have been up to, away from the red carpet:
SUBSCRIBE AND FOLLOW
Get top stories and blog posts emailed to me each day. Newsletters may offer personalized content or advertisements.
Learn more