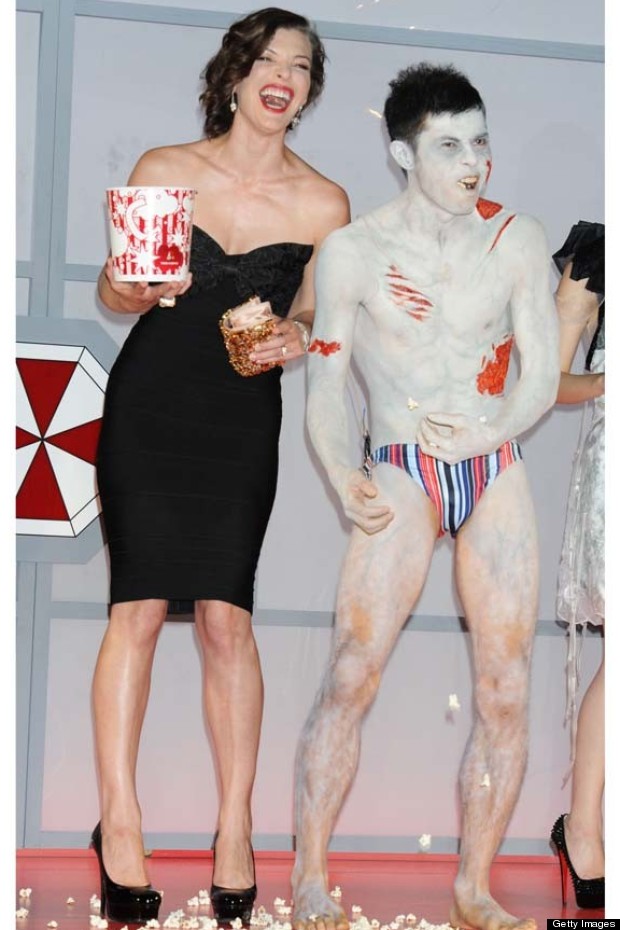 What? What, exactly. We're still trying to work out what was going on in this picture from the Resident Evil: Retribution premiere. There's Milla looking her usual stunning self in a strapless LBD, plus a scary man in his underpants, plus popcorn, which Milla was trying to feed/throw over the strange, painted man. Lost? So are we.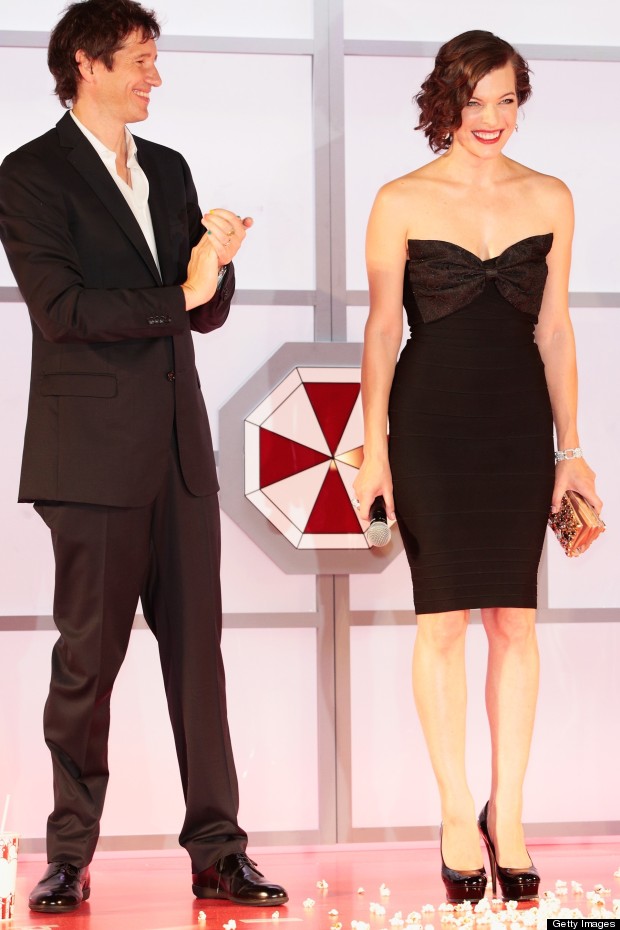 Where? Tokyo, 3 September
Verdict? This looks like the most fun anyone has had at a premiere in a long time. Let us know how you rate Milla's latest look and see more LBD style in our gallery below:
See Milla talk about her new film in the video below:
SUBSCRIBE AND FOLLOW
Get top stories and blog posts emailed to me each day. Newsletters may offer personalized content or advertisements.
Learn more