With props from Ms Dynamite, Wretch 32, Kano, MistaJam, Westwood, Zane Lowe and Missy - plus three mixtapes under her belt - Amplify Dot is one of the most exciting new voices on the British music scene. MyDaily got chatting mums, TLC and Lara Croft's holsters with the rising star...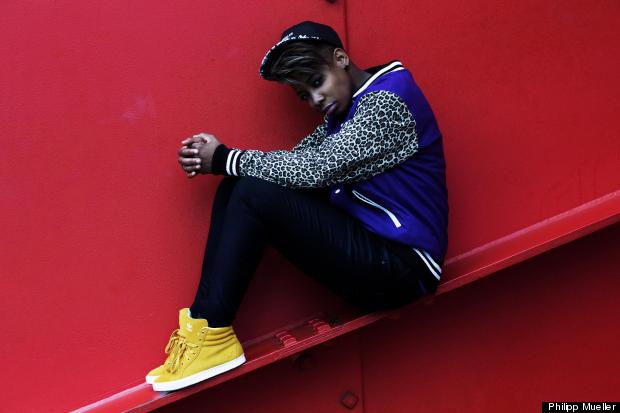 When I look in the mirror I see... my mum. Not only did I inherit her physical features but also her fighting spirit and resilience. I really hope to be half the woman she is when I'm older.
If I was stranded on a desert island with one thing it would be... my iPod. I can't imagine going a day without music. Every morning I listen to a bit of Frank Ocean, TNGHT or Jhene Aiko, I wouldn't want to break routine even on a desert island.
When I was at school I wanted to be... in the group TLC. They have always been a huge inspiration for me and I used to imagine myself as the fourth member. I would borrow (steal) my older brother's cassette copy of Crazy Sexy Cool and pretend I was in all their videos. Left Eye was one of the first female rappers that really made a big impression on me.
My biggest triumph was... independently securing a Top 20 album on the iTunes Hip-Hop chart. I released The Short Back And Sides EP in 2012 with no financial or industry backing and it went to number 18. It was a huge accomplishment from an unsigned artist without management or investment and it ended up being a pivotal moment in my career with a record deal following soon after.
If I could be any character from film or literature I'd be... Lara Croft from Tomb Raider. She's a gangsta! I love the fact this strong female character, who defied your expectations of what a typical action hero should be, went on to become so iconic. I hope to do the same musically. Plus she had those bad ass thigh holsters!
Pre-order Amplify Dot's latest single here now
SUBSCRIBE TO & FOLLOW UK STYLE