Many would be surprised to discover glamorous food writer, chef and television presenter, Gizzi Erskine, was a body piercer before turning to cooking full-time in her twenties. The Cook Yourself Thin star has since penned a series of books and made a name for herself in the fashion world for her quirky vintage style. MyDaily caught up with the star and talked beehives, Super Nintendo and Apocalypse Now...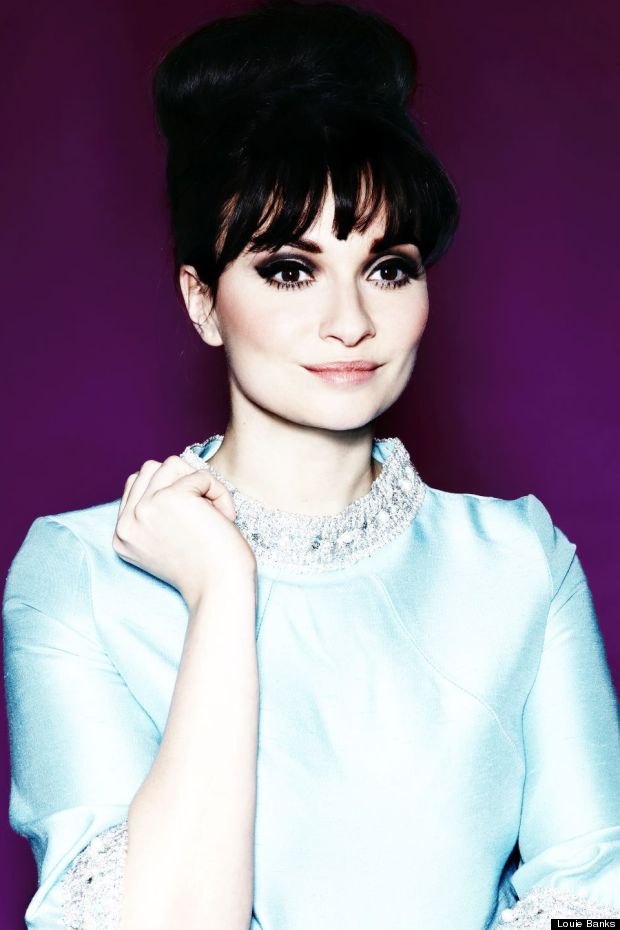 When I look in the mirror I see... well, it depends what time of day it is. When I first wake up and look in the mirror I don't recognise myself without my makeup and my hair done. Obviously I love the Sixties and when I haven't got my hair up in a beehive I look really young. In general I'm pretty happy with myself, obviously I've got flaws like anyone else but when I'm all done up I feel grown up - plus having my hair tied back all the time is practical for cooking!
If I was stranded on a desert island with one dress it would be... the one I'm wearing on my latest book cover. It's a vintage 1970s Betsy Johnson black bodycon. It's really flattering and fits in all the right places - it squishes the bits you want squished and shows off my shoulders - but it's also really comfy and I can move about in it.
When I was at school I wanted to be... a squirrel! I wanted to be a squirrel when I was in primary school and then I wanted to be a computer programmer. I was obsessed with Super Nintendo and loved drawing all the characters from my games. Then I wanted to be an illustrator - I loved the idea of designing album covers. I just so happened to fall into cooking in my mid-twenties. I'd always loved food but I'd never thought of it as a career.
My biggest style triumph was... when I posed for the cover of my first book. I was wearing a 1960s dress that I got for a fiver. It was black velvet and I decided to buy an old 1930s lace collar and sew it on. I felt so great in that dress and I still wear it now. I've got a whole selection of collars I can switch with - it's amazing how different the same dress can look when you change up the details.
If I could be any character from film or literature I'd be... teen detective Nancy Drew, she's so cool and completely hilarious. Though my favourite movie is actually Apocalypse Now, but I wouldn't want to be any of the characters!
Gizzi's latest book, Skinny Weeks and Weekend Feasts, published by Quadrille, is available to by now priced £19.99
SUBSCRIBE TO & FOLLOW UK STYLE