Ever the glamazon, Nicole Scherzinger ensured eyes were prised off the race track and onto her as she showed off her relaxed but gorgeous summer style at the Malaysian Grand Prix in Kuala Lumpur (don't worry, we'll just continue wrapping up in our woollies and downing Lemsip while we wait for an eternity for spring to arrive...)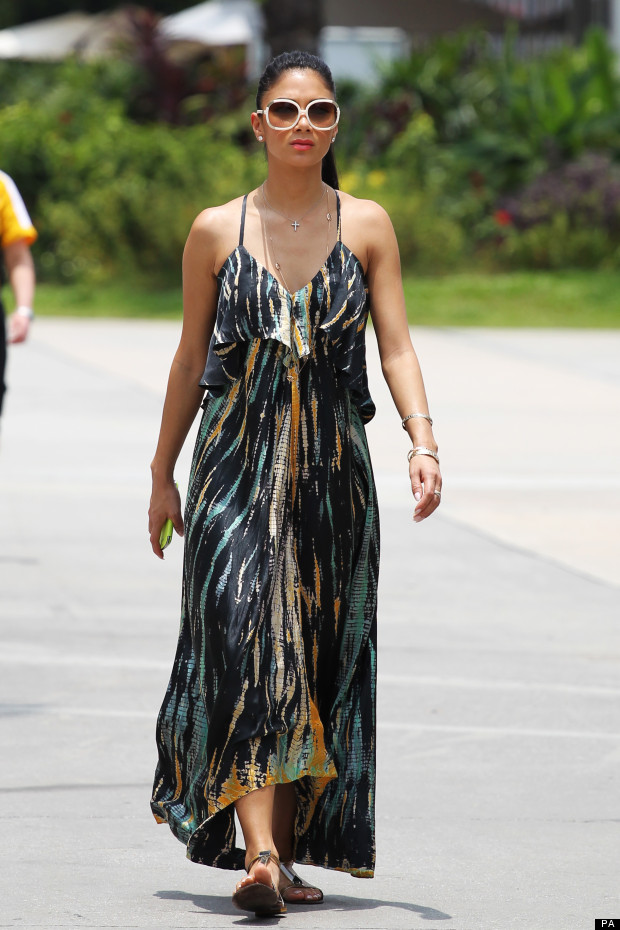 But at least we could take some inspiration from Nicole if the sun does EVER decide to make a reappearance - we're in love with her coral and turquoise printed maxi dress, which she paired with white outsized sunnies and comfy-glam flats.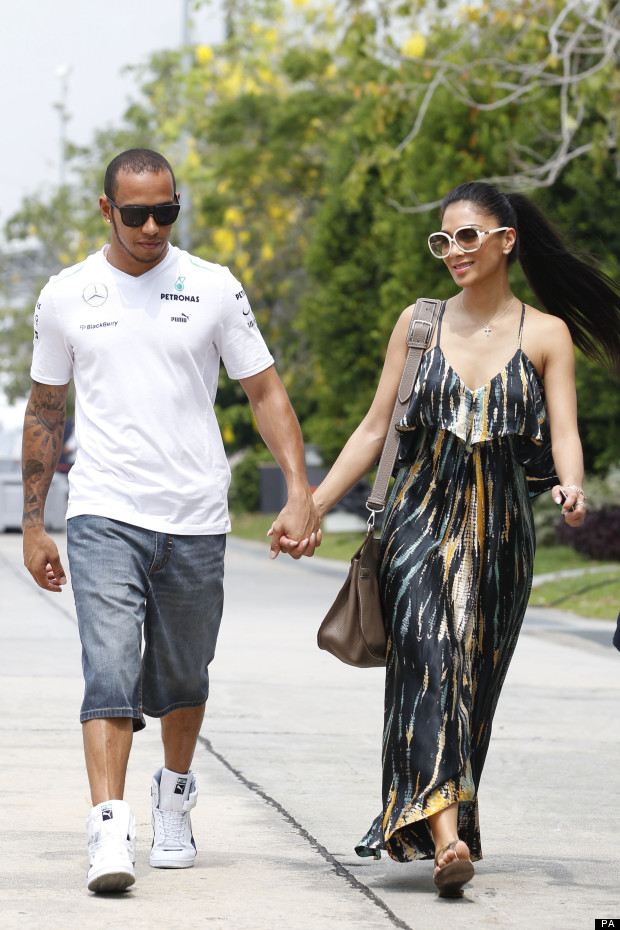 Love her look, but we're not so sure about Lewis' baggy denim shorts, high-top trainers and precise facial fuzz (how long must he take getting that so exact? Too long, we-thinks...)
More Nicole glamour here:
SUBSCRIBE AND FOLLOW
Get top stories and blog posts emailed to me each day. Newsletters may offer personalized content or advertisements.
Learn more