We're not sure about you but the last time Team MyDaily partook in any activity involving those plastic red cups and alcohol it wasn't pretty. So imagine our shock when actress Julianne Moore managed to pull off drinking game chic on the Late Night with Jimmy Fallon show.
Note to readers, drinking game chic is totally a thing now.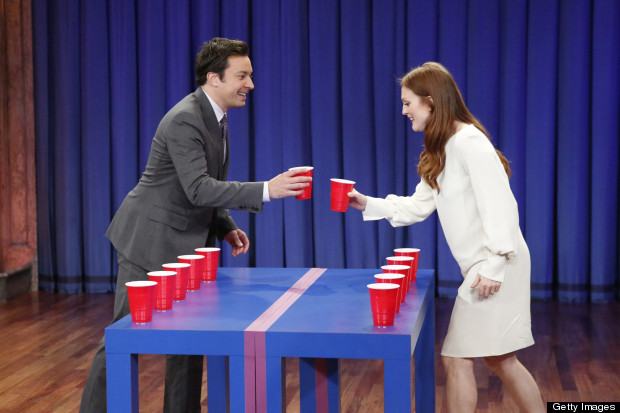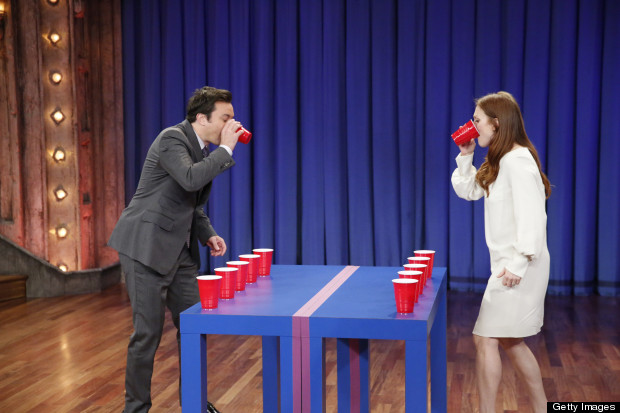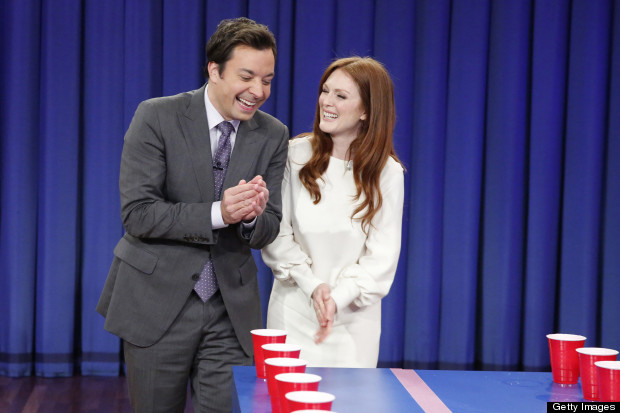 Julianna was effortlessly stylish in a long-sleeved cream leather minidress with her auburn tresses worn loose about her shoulders and a fresh face of simple makeup.
The 52-year-old recently told DuJour magazine that age is just a number, saying, "Our fear of aging is really a fear of dying; aging is a physical manifestation of decay, and I think that is what's so upsetting to most people."
Proving she's a woman after our own heart Julianne added, "Men aren't asked about age. Men aren't asked about their children.
"Not that these things aren't important, but I do feel like it becomes reductive when a woman's life becomes, 'Talk to me about your kids and how you feel about plastic surgery'."
Here's 10 more reasons why Julianne Moore is one of our favourite Hollywood stars:
SUBSCRIBE TO & FOLLOW UK STYLE