We're not sure Pippa Middleton will be overtaking her sister aka the Duchess of Cambridge in the style stakes any time soon, but we have to admit she looks totes fab in jeans and a tailored blazer.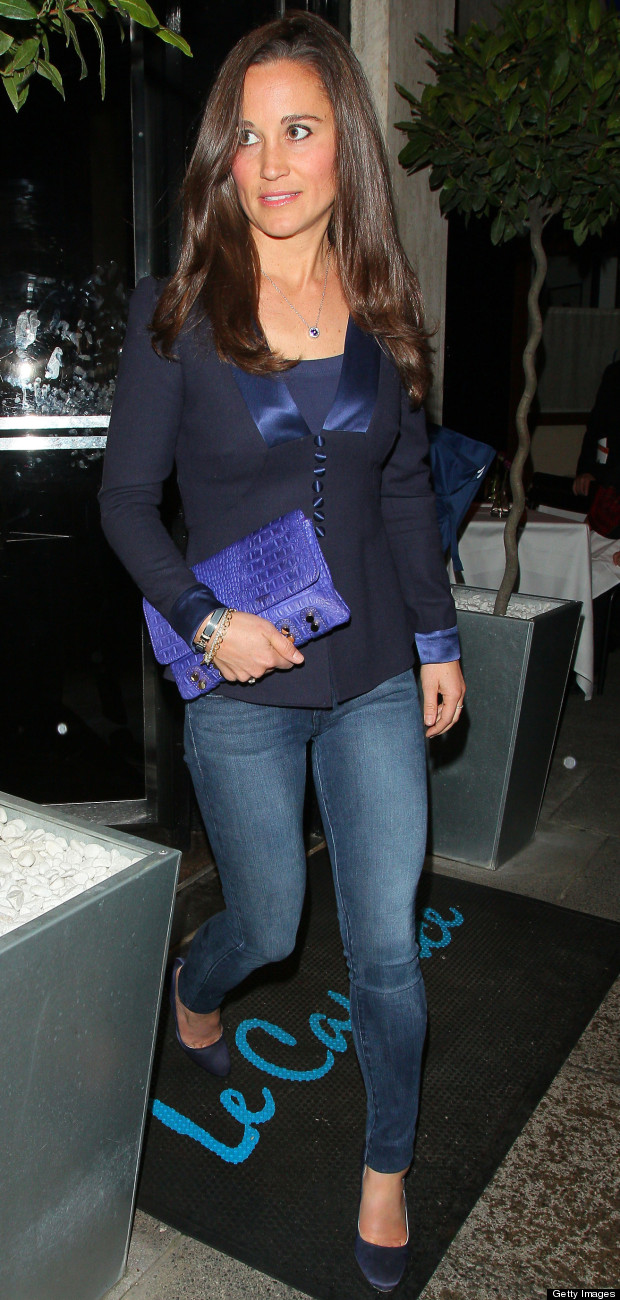 The Lady-In-Waiting went all smart casual for a dinner date at swanky London restaurant Caprice, and though she looked cute we think she may have gone a little overboard on the bluey-purple colour scheme. Even her pendant is co-ordinating and to be honest, that level of match-matchy is best left to HM The Queen.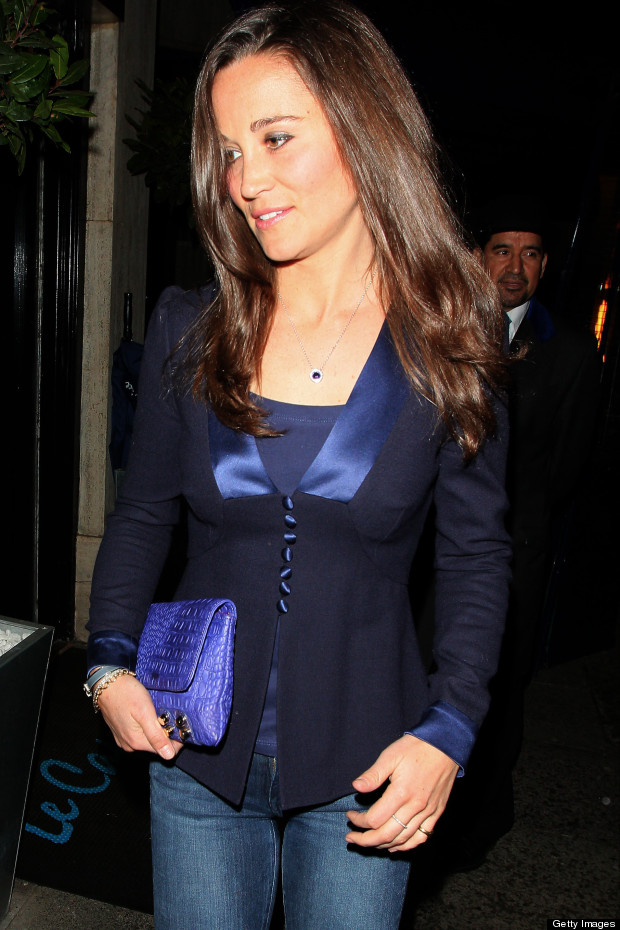 Okay, okay we're just being pernickety. Sorry Pips, you look gorge - like, all the time. Want to see what we mean? Check out Pippa's style from day-at-the-races to that moment she stepped out the car on her sister's wedding day...
While Pippa was wining and dining, K-Middy was busy stepping out in THE most fabulous maternity frock that ever graced the planet at an evening reception to celebrate the work of The Art Room charity at The National Portrait Gallery.
Cue magical maternity style:
SUBSCRIBE TO & FOLLOW UK STYLE