Cara Delevingne is queen of striking a kooky, stir-crazy pose for the camera - when she's taking time out from the runway that is. This latest photo did not disappoint either. Amidst the backstage chaos of New York Fashion Week, Cara smooched into a mini magnifying glass and posted the pic to her Instagram account, with the tag line "KISS ME!"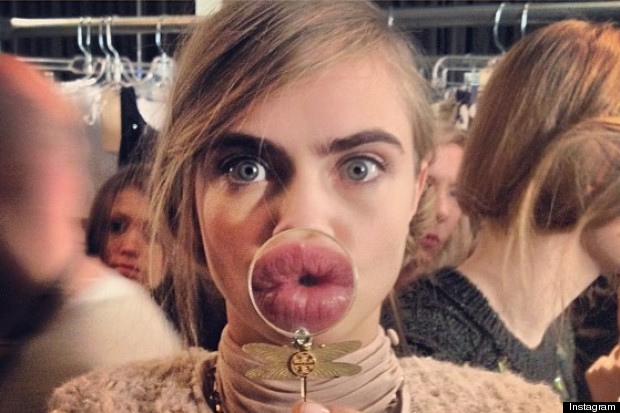 May the all-to-cool model of the moment continue to goof around. She's wild and we LOVE her.
Love a good photo filter shot on Instagram? Here's our top 10 accounts to follow in 2013:
SUBSCRIBE AND FOLLOW
Get top stories and blog posts emailed to me each day. Newsletters may offer personalized content or advertisements.
Learn more